The Last Gunslinger
The Last Gunslinger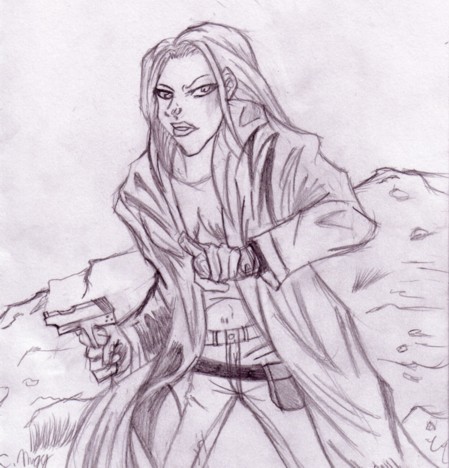 Description
There used to be a spam-ish RP in the forums for people who don't RP and I decided to give it a try. I just used myself as a character. <br />
<br />
My name was Sixx (still is actually) and I was the second to last gunslinger who was tracking down a wizard who died by falling off a building. The RP never did finish which is sad because I would've still played. :/<br />
<br />
Anyways, I just used pencil for this and got the pose out of a Star Wars comic book. Took about an hour and a half to finish.
General Info
Comments
1
Media
Unspecified
Time Taken
Reference