When Squirrels Attack
When Squirrels Attack
When Squirrels Attack
by
feari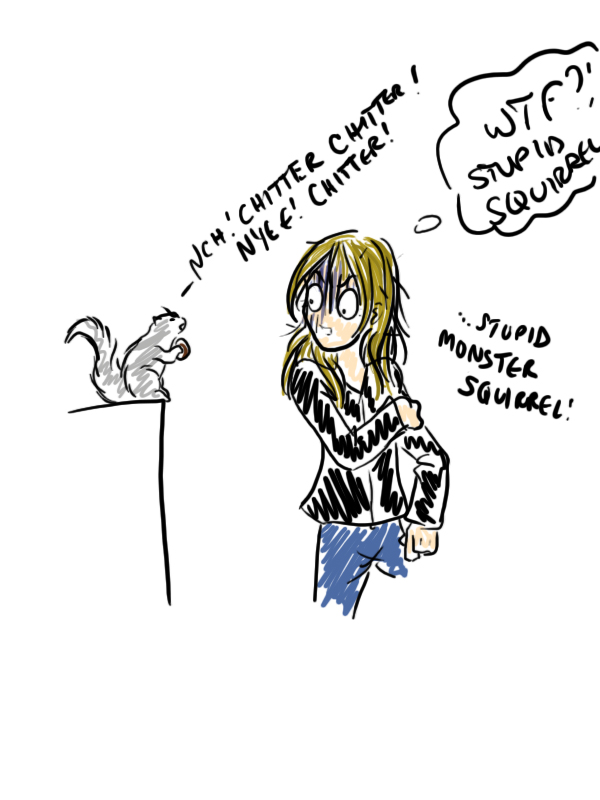 Description
It seems they're after me....

I swear, the squirrels are out to get me.... I'm not even kidding.

U of I breeds a vicious breed of squirrels that sit up in trees and throw their acorns at your head. They're truly vicious.

I was walking to class today, and there was one that was in my way, and I made as if to run after it and it ran away. And then on the other side of the Quad, there was another squirrel that ran at me, and then I made as if to kick it and it ran away. So they've got their little network all set up, and they can contact each other. So they're on the look-out. And then I was walking passed a building where there was a squirrel sitting on a ledge, and the squirrel made a hissing noise at me. It was quite perturbing. And then I was going to my stupidest class, I ran into another squirrel, and I kicked at it, but it ran away. Of course. And then there was one that was on the steps when I returned from class. It was watching me. I know they're all watching me.

I think it's time to declare war. And they shall be eradicated.
This I have decided...
General Info
Comments
3
Media
Digital drawing or painting
Time Taken
20 minutes
Reference
none