Vanished by Butterflies
Vanished by Butterflies
Vanished by Butterflies
by
feari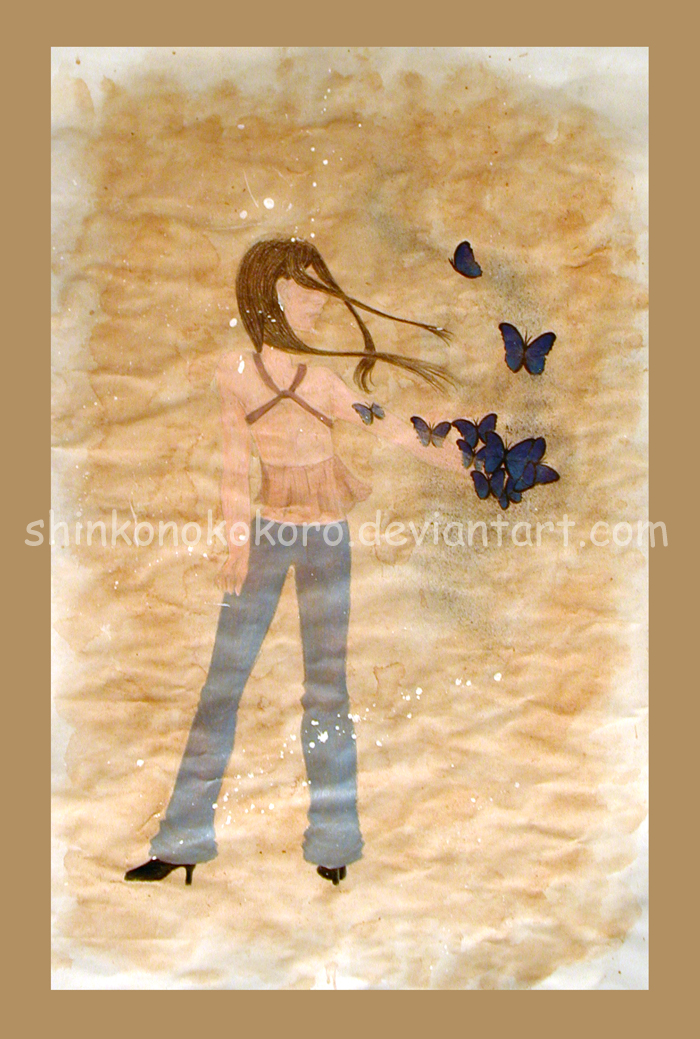 Description
One day I was in my room and my mom came in and when she saw that I was drawing, she asked, how come you never draw anything for me? So this is what I drew for her.
I'm actually pretty happy with this pic. I like it a lot. Of course it's better in real life, but... ya know...
So when I finished it and showed it to her, she asked me if I could do a companion picture that would match it if you were to hang them on the walls. So I'm now working on that picture.
Version 2:
http://www.fanart-central.net/pic-617378.html
Time: about four hours
Media: I used coffee/tea bags for the background and then coloured pencils for the actual girl and then the butterflies are outlined in micron pens. For the blue stuff around the butterflies, that's actually eye-shadow.... and then her pants are kind of shiny because of this other eye-shadow that I have mixed with bronzer of all things. Oh, and the white is just acrylic paint.
Enjoy!
General Info
Comments
8
Media
Other drawing
Time Taken
4 hours
Reference
image for butterfly