OC Aaylinn
OC Aaylinn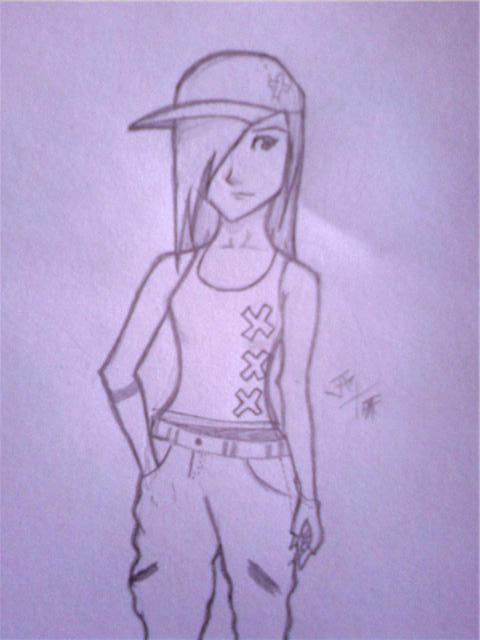 Description
this is by far my most favorite OC ever!

i use her for TWEWY and KH but...

my kh design for her is quite old skool but ill

make a remake for that and submit it X3

again let me know if a colored version would be preferred! ^-^ Aaylin copyright of Jessi @lice/finalxfreak
CHARACTER PROFILE
Name: Aaylinn Nakajima
Age:15
Height: 5' 3"
Tokyo native, Aaylinn was raised by adoptive parents. Her birth parents both died when she was too young to remember them. With no relatives or family to be passed onto, she was put up for adoption. Aaylinn's adoptive parents hated her as she got older. She was abused and got herself a job just to live and put food in her stomach. They hated her so much that instead of just giving her up again they had decided to kill her. Which would explain her entrance into the Game. Yay.
very good at psychs and is actually stronger than she looks.
Aaylinn enjoys ramen and well, almost every type of art there is.