aang and azula
aang and azula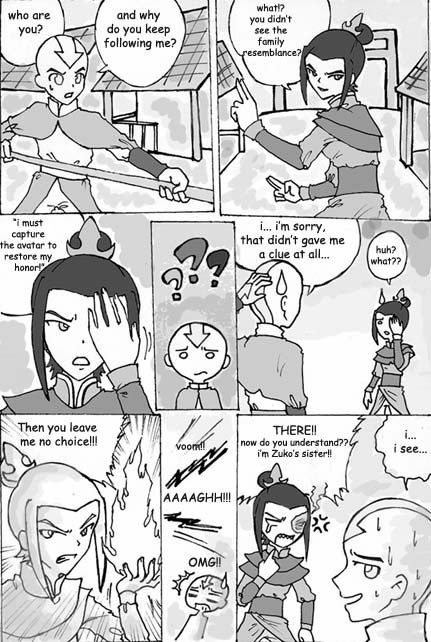 Description
my 1st doujinshi, enjoy!
was so lazy colouring so i decided with grey....

<from avatar book 2 eps 'the chase'>
aang : who are you? and why do you keep following me?
azula: what!? you didn't see the family resemblance?
azula: "i must capture the avatar to restore my honor!"
aang : ???
aang : i... i'm sorry, that didn't gave me a clue at all...
azula: huh? what??
azula: then you leave me no choice!!!
(burns her face)
azula: AAAAGHH!!!
aang : OMG!!
azula: there!! now do you understand?? i'm Zuko's sister!!
aang : i... i see...
General Info
Comments
8
Media
Other digital art
Time Taken
Reference