Kick Him When He's Down
Kick Him When He's Down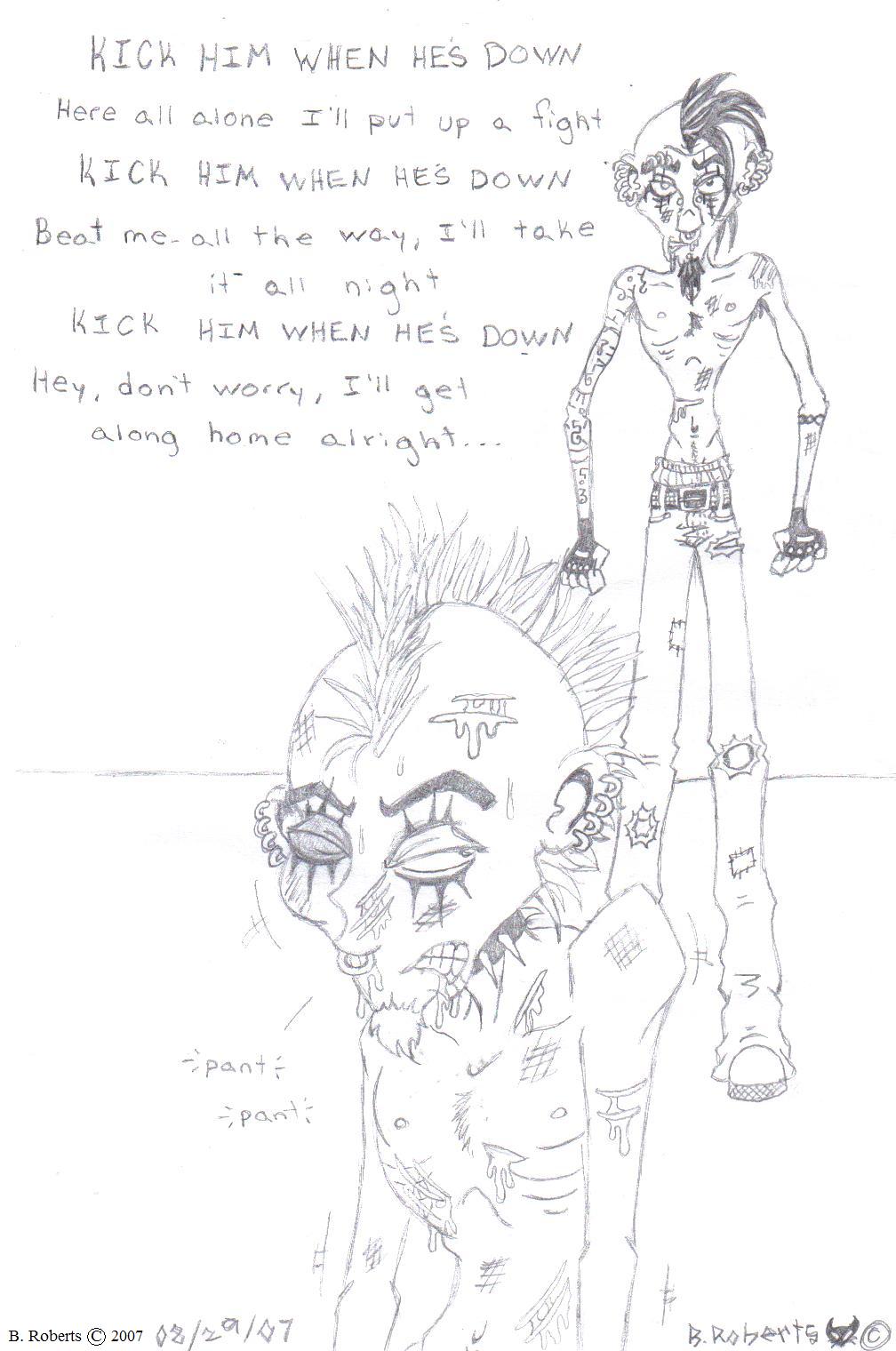 Description
...Thirty-seven walked over Thirty-two, glaring hatefully down at his defeated opponent.
"Look at Daddy's little mistake! Did you REALLY think that you could defeat me? You little
s#%@!
Listen, boy! You have no idea what happened to me behind those doors! If you think those scars lining your back are the worst fate a man can suffer, then get down on your knees and thank God for your innocence! You're an insolent little
b@#$%
compared to me! Before you even CONSIDER fighting me one on one again, you keep this in mind!"
Basically, Thirty-seven was not born into being a Prodigy, so to become one, he had to "proove his worth". This involved a series of horrble torturous trials. Once he had taken them without showing weakness, he was accepted. What horrible torturous trials did he face? No Bartholoian knows, but there's probably a good reason that nobody talks about it...
Oh, and Thirty-two, once he discovered that Thirty-seven was the Prodigy who raped his mother and caused him to miserably exist, he wanted nothing more than to make him pay. That is the scene we are looking at now...
Last but not least, those are lyrics from The Offspring's song "Kick Him When He's Down"
General Info
Comments
5
Media
Graphite pencil
Time Taken
Reference