We three misfits...
We three misfits...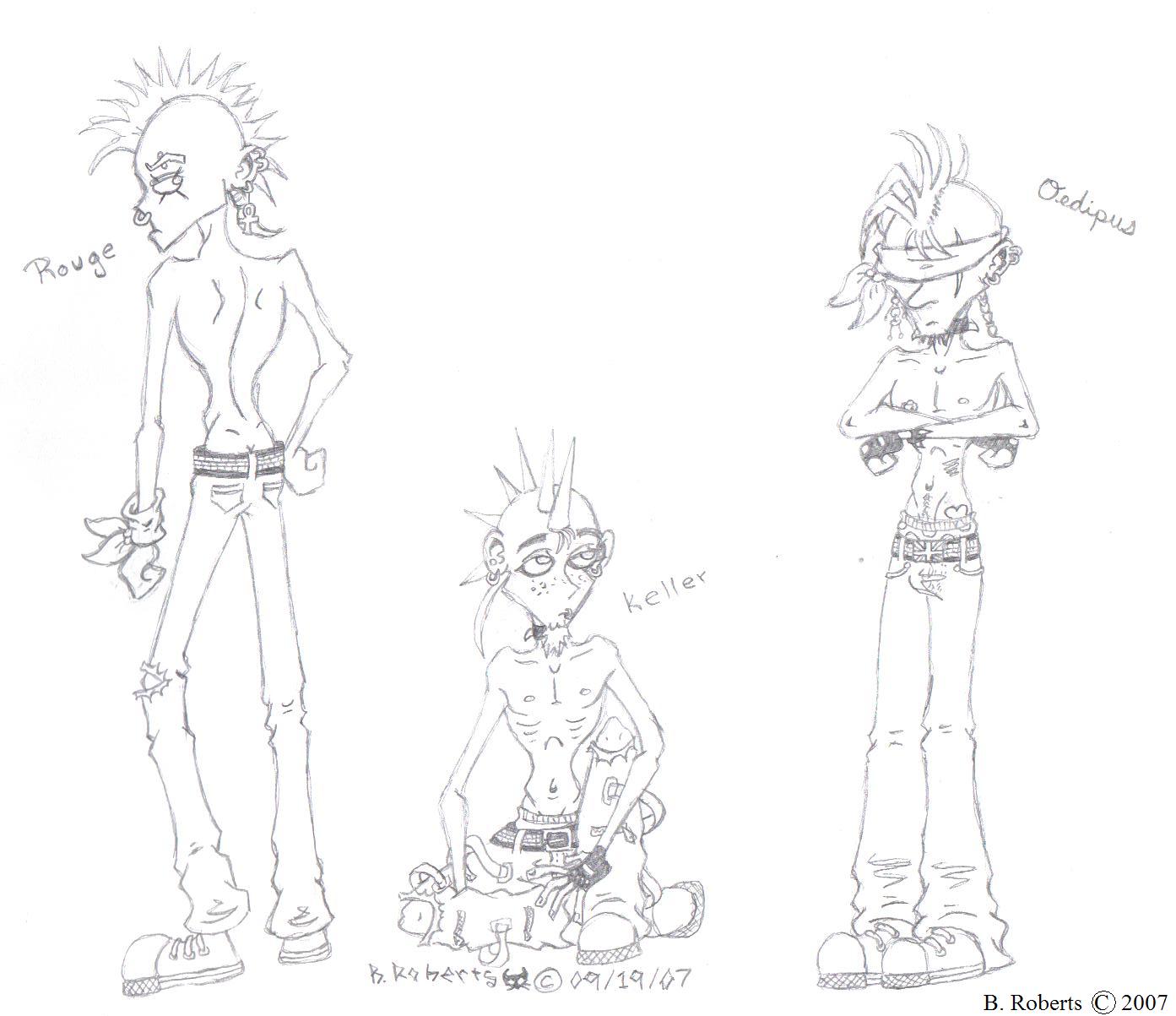 Description
These are my three new guys. I don't really have any stories for them yet, and I'm not even sure if I'll use them all in the same thing...

Anyway, the first guy is Rouge, named so for his red eyes. You can't tell becuase I haven't coloured this yet, but he's an albino. He's very serious and boring, but he looks really cool. Even though he's white as snow, he actually makes me think of an indian...or native American if you prefer the term. I haven't quite figured him out a mission yet, but when I do, boy, is he gonna take it seriously! I totally need help with his personality design *slumps over sadly and sighs*

The second guy is named Keller, after Helen Keller. As you can probably imagine, he cannot hear, see, or talk. That's why he's just sorta staring aimlessly, without much (or really anything) to say...I'll probably have to keep him with at least one of these guys, because, though Helen Keller had a nice teacher to help her adapt, he doesn't, and just sorta stumbles around behaving like a little animal or something...

The last guy is the bad-posterior of the three. His name is Oedipus, because underneath that blind fold are empty sockets. Yes, he has no eyes, a bad attitude, and super-cool hair. I think he's so moody because somebody cut his eyes out...Yeah, unlike the real Oedipus, he didn't kill his dad, marry his mom, or cut out his own eyes. He doesn't like to talk about it...I expect he lost them in a battle or something...

Out of the three, I think Oedipus is my favourite. Hopefully I can use these guys for something cool...any suggestions? Eh, hope you like 'em anyway...
General Info
Comments
10
Media
Graphite pencil
Time Taken
Reference