Smokin' in the Boys' Room
Smokin' in the Boys' Room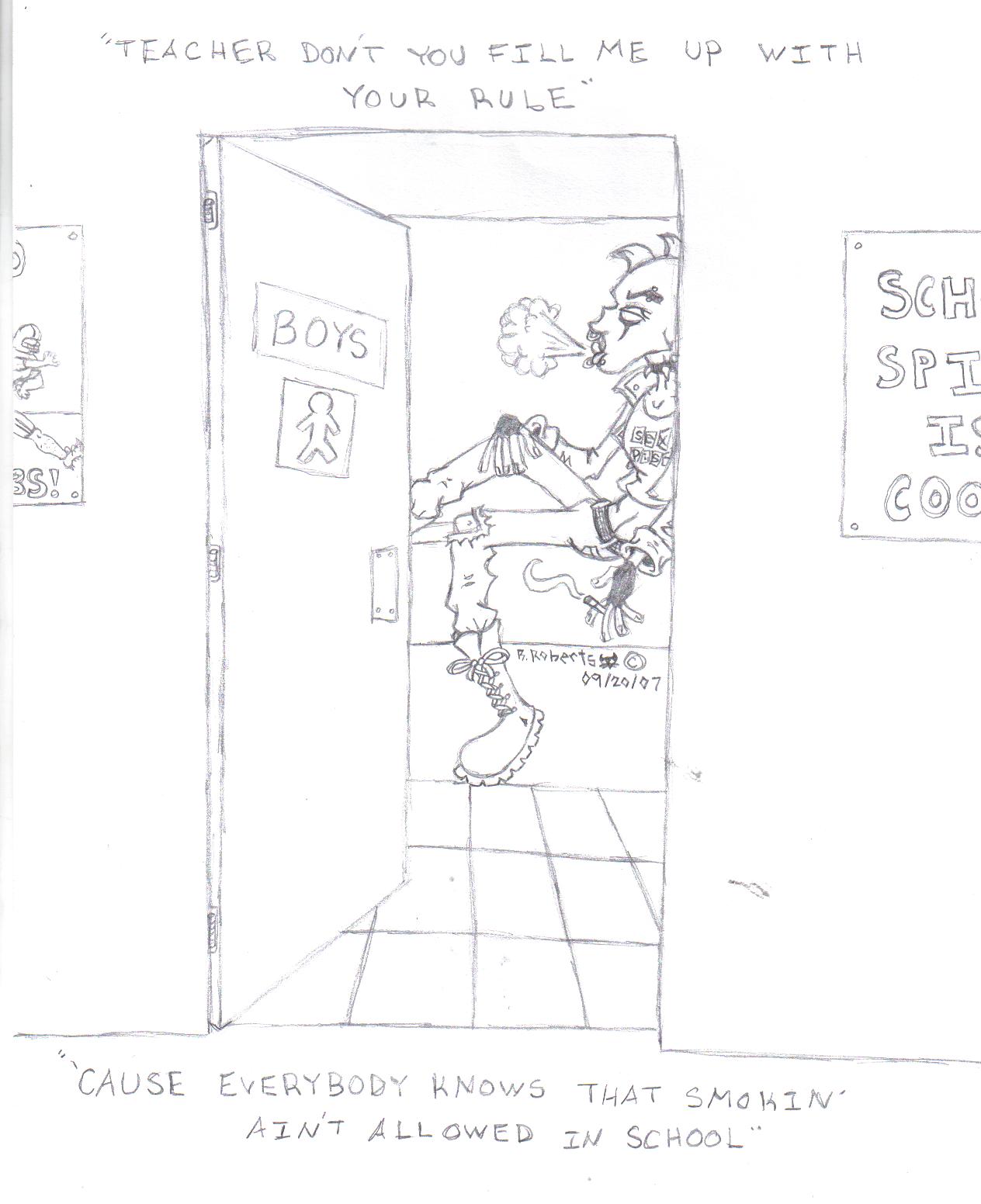 Description
Sittin' in the classroom thinkin' it's a drag
Listening to the teacher rap just ain't my bag
When two bells ring you know it's my cue
I'm gonna meet the boys on floor number 2

Smokin' in the boys room
Smokin' in the boys room
Teacher don't you fill me up with your rule
Everybody knows that smokin' ain't allowed in school

Yeah, just a little drawing based off of the Motley Crue song of the same title. Ah, Dirge! Such a dirty habit...Luckily, he hardly smokes at all. Just every once in a blue moon.
By the way, those posters (since they are mostly off-screen) say "Go Hermit Crabs!" and "School spirit is cool!" Yeah...they are the Nettleton County Hermit Crabs...go figure. I would love to see their mascot at games...Also, his shirt says "Sex Pistols" on it.

By the way, my MS Paint is being a butt right now, so the pic's not all pretty or has the little copyright garb on it, but Dirge is still property of me! He's bought and paid for, so don't try it.
General Info
Comments
5
Media
Graphite pencil
Time Taken
Reference