Shep
Shep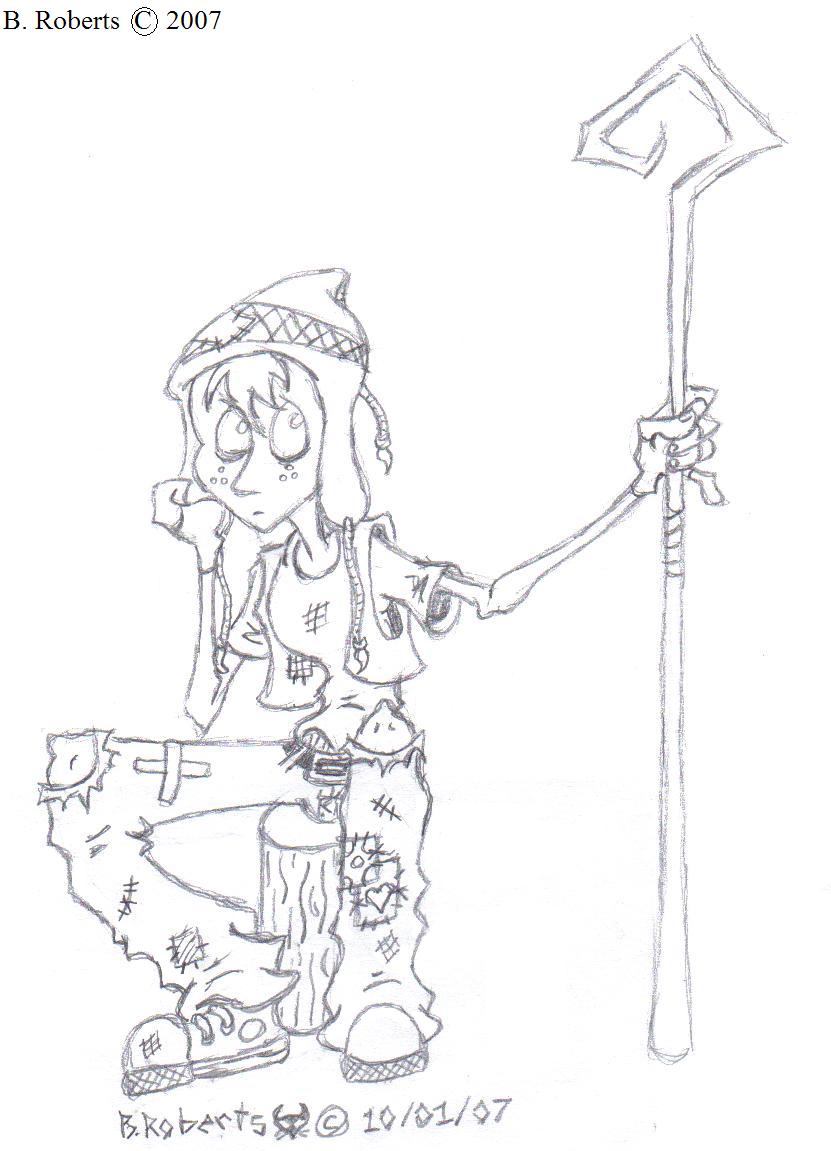 Description
Come live with me and be my love,
And we will all the pleasures prove
That valleys, groves, hills, and fields,
Woods or steepy mountain yields.

And we will sit upon the rocks,
Seeing the shepherds feed their flocks,
By shallow rivers to whose falls
Melodious birds sing madrigals.

And I will make thee beds of roses
And a thousand fragrant posies,
A cap of flowers, and a kirtle
Embroidered all with leaves of myrtle;

A gown made of the finest wool
Which from our pretty lambs we pull;
Fair lined slippers for the cold,
With buckles of the purest gold;

A belt of straw and ivy buds,
With coral clasps and amber studs:
And if these pleasures may thee move,
Come live with me and be my love.

The shepherds' swains shall dance and sing
For thy delight each May morning:
If these delights thy mind may move,
Then live with me and be my love.
-The Passionate Shepherd to His Love
Christopher Marlowe
This is Shepard Booth a.k.a Shep, my little shepard boy. He is based offa the poem quoted above. He is not very far up on the food chain of life, and many of the villagers think of him as nothing more than the village idiot (besides the village shepard, of course!).
His only friend (sort of) is Gabrielle, the shepardess. He loves her so! However, he is not the only one aimed toward Gabrielle's heart...the village hero, Conlan, wants her heart as well, but NOT for her personality such as Shep does...He tries to win her too, but his nasty personality and arrogance drives Gabrielle away.
Even though Gabrielle doesn't really show affection for either, this makes Shep and the hero natural rivals! Since the town hero is much more loved and better finaced, the hand is usually in his favour as he tries to rid himself of Shep several times...
Of course, Shep, as the rag-tag little anti-hero as he is of the story, continues to elude the arrogant hero's traps and tricks...
It's a little "Oh, we've heard that one before!", but I wanna add some nice little twists to it...And I think that Gabrielle actually likes Shep, but refuses to show it, just to mess with him. Also...I want him to face a witch who turns him into a kinkaju. Just cuz nobody ever gets turned into a kinkaju by a witch...and I just wanna draw a kinkaju. ^_^ In case you don't know what a kinkaju is, by the way, click here:
http://filin.vn.ua/image/enot/kinkaju.jpg
General Info
Comments
7
Media
Graphite pencil
Time Taken
Reference