Female Magros
Female Magros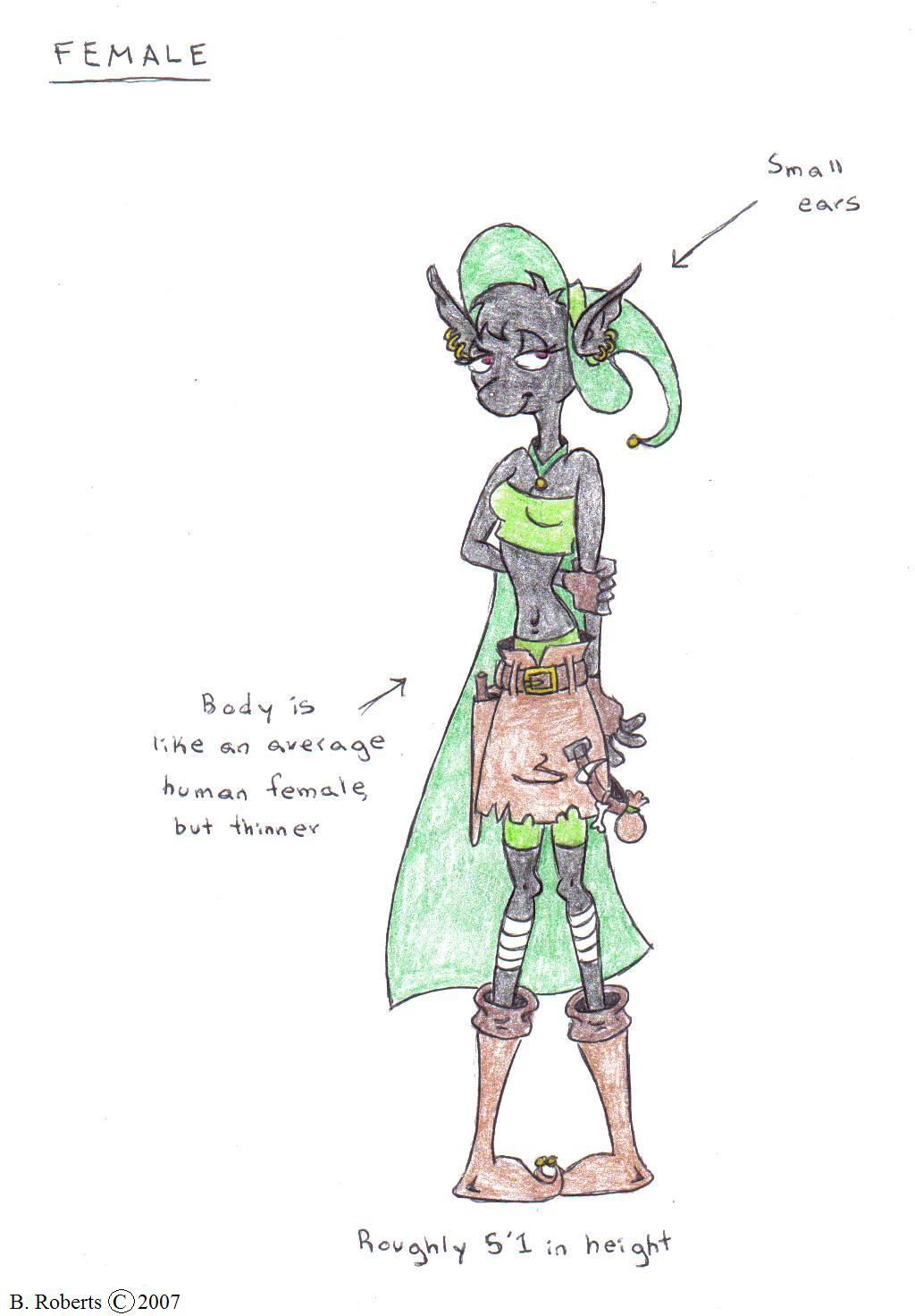 Description
A female Magro! She turned out pretty well for my first try. Up until recently, the only Magro I drew was Em...

So, she has a womanly build (curves, boobs, you get the picture), but it's very skinny.
Maybe it's just me, but her nub looks a little more rounded too...I wasn't trying for that, but it seems to work.

She's got a good example of Magian clothing too! Magros love wearing capes and hats. If you'll notice in this picture and several other Magro pictures, their pants seem to lack buttons too...Belts keep them on in place of it. Gloves are also a Magro must. They hate their hands showing for some reason...Oh, and if you'll notice that little strappy thing with all the bones and crap on it dangling from her skirt, I'll mention that EVERY Magro has one. It's called a "Magic Strap".

This is because all Magros are born with magic in them. For it to be good, though, they have to keep it charged and always practice and train with it. What better way to keep magic strong than with a magic handy belt? Basically, this little strap holds things like fortune telling bones, lucky charms, magic dust, potions, and other various magical crap. They're so important, in fact that, that most pants that you buy in a Magro village will have one of these already built into the pants. She is wearing an example of these.

There are others too, that are designed to latch on to a belt loop. This is the kind that Em carries...
General Info
Comments
5
Media
Colored Pencil / Crayon
Time Taken
Reference