Em's New Ride
Em's New Ride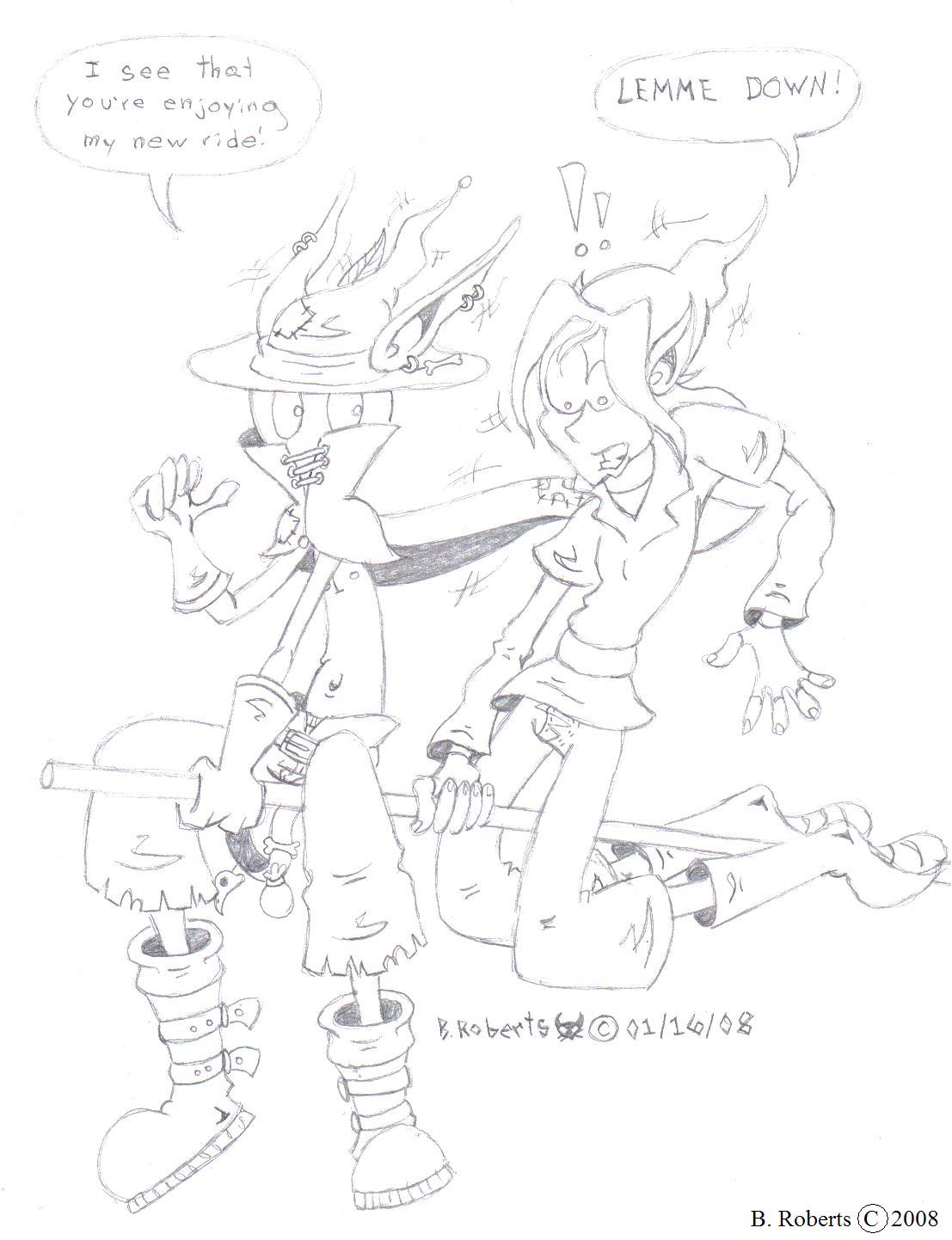 Description
At the beginning of the story, Em rides on his pet dragon, Madonna, to get where he needs to go. However, seeing as how a dragon can spoil a lot of things that I could put in there, I've decided that somewhere in the story, Em will set her free to live in the wild. Which will be sad, but convient.
What does that have to do with this picture? Well, just because a dragon could riun the plot doesn't mean a flying squeegie-mop (yes, you can't see the end, but that IS a squeegie-mop) will, and Em still needs a mean of transportation.
That's what drives him to do this. He says, "If a witch can magically possess a broom to her will, then why can't I do the same to a squeegie-mop?"
Of course, poor Carl doesn't really want any part of it. I don't really see elves being easy fliers...Yes, he DOES still look like Link. I'm working on it.
Ah, Em -on the other hand- is loving it. He feels cool that a spell went right!
General Info
Comments
5
Media
Graphite pencil
Time Taken
Reference