Challenging My Authority (coloured)
Challenging My Authority (coloured)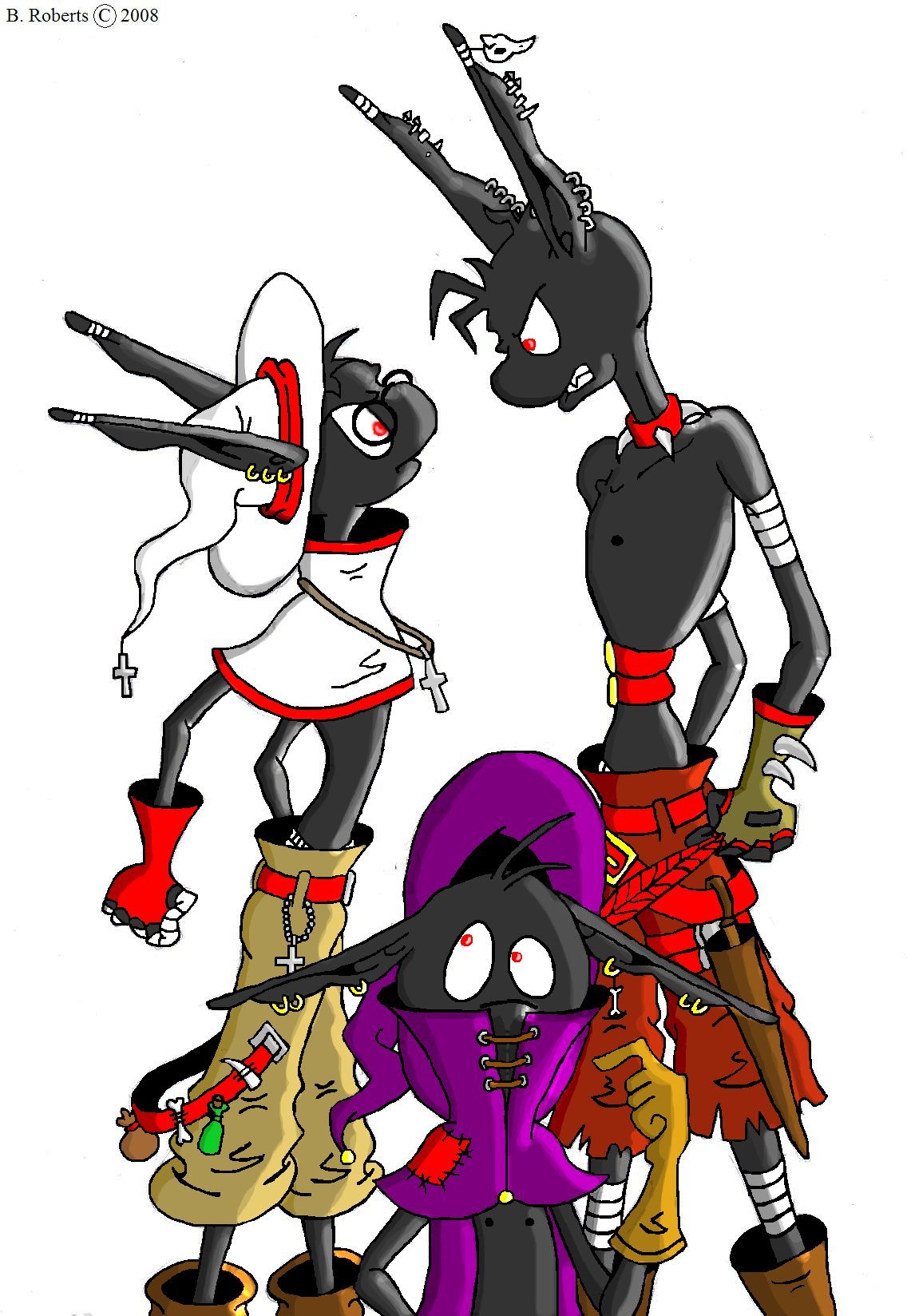 Description
Yeah, yeah...it's only a minor edit, but at the same time there's a notable difference, so it's also a major edit.
Anway, this drawing rox my pants off even when it's just pencil lines, and decided to give it my all.
I guess I should provide an expalination of what's goin' on here for people who may just be stumbling upon it (which is a very rare thing, and I'm probably just wasting a lot of time and space)...Eh, I'll just copy and paste the original description from the uncoloured version:
Somewhere, deep down inside, I think that Rutherford feels threatened by Jonas...and I also think that, not so deep down inside, Jonas knows...As for Em, he's using this opportunity to go lady scavenging while the two hottest males in the village are fighting amongst themselves. You can see him pondering it..."Hmm, they're busy. Opportunity!"
Sure, Rutherford has the authority to punish the unruly priest for his defiant behavior...but it REALLY wouldn't look good on his record if he did.
And here's a link to the original uncoloured version just because I'm feeling it right now:
http://www.fanart-central.net/pic-656480.html
General Info
Comments
12
Media
Other digital art
Time Taken
Reference