Barnabas
Barnabas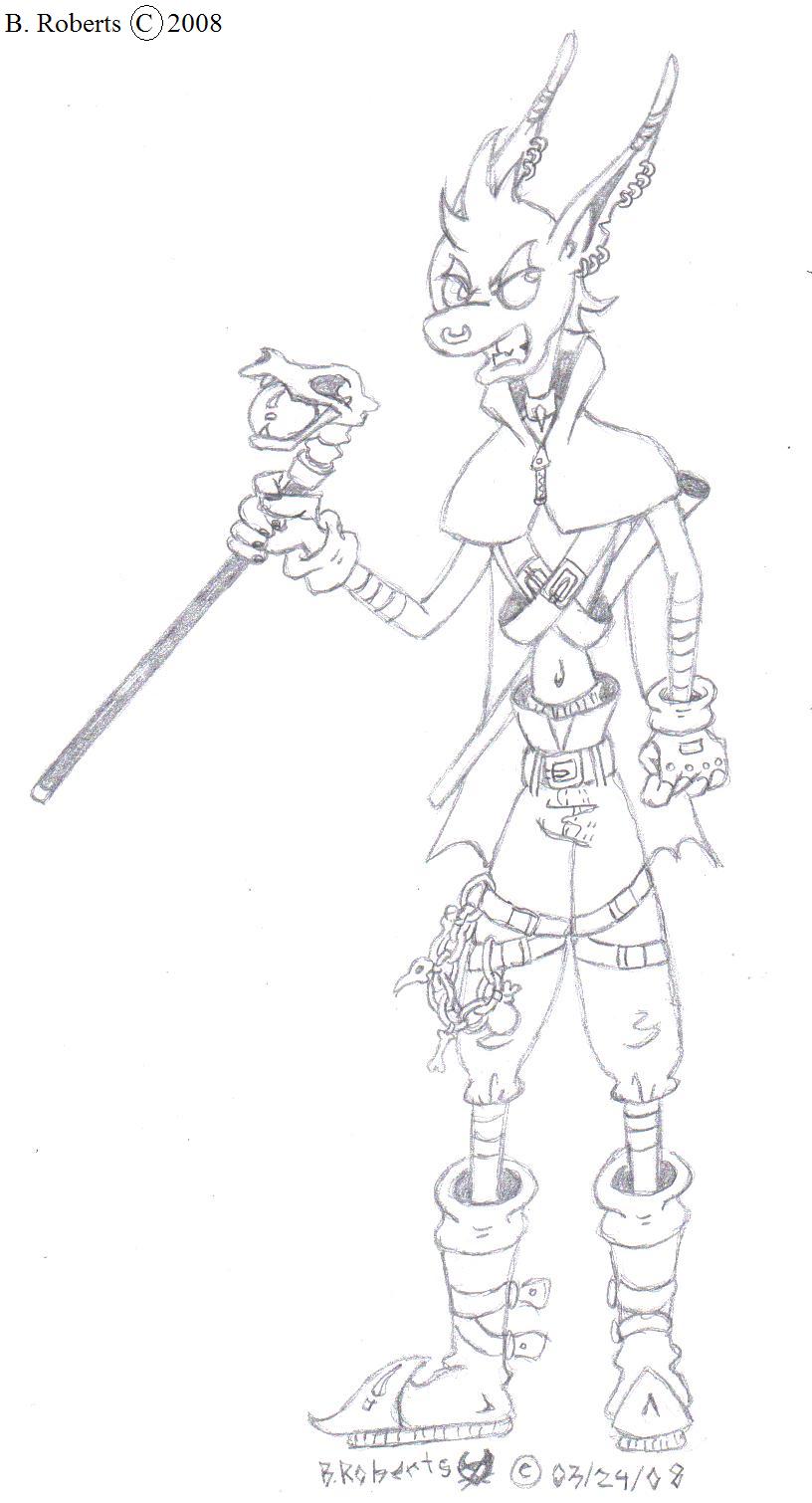 Description
Okay, I plotted of a Magian tyrant not too long ago. Well, now here he is, and Barnabas is his name!

Basically, he shows up outta nowhere and is a bigger and more powerful alpha male than Rutherford, and decides to challenge him for rule of the tribe. As Rutherford is all brute strength and isn't very skilled in magic, he loses to Barnabas terribly. Rutherford is then banished from his own tribe, and Barnabas takes control...

Things get bad when Jonas (used to challenging Rutherford but never really getting anywhere, while at the same time never getting in trouble for it) complains to the aggressive Mag. Barnabas acts as though he's not even listening. Then, when Jonas least expects it, Barnabas has him arrested and severely punished.

When someone hurts Jonas, Zeb knows things have gone too far! Since he's the only Mag in the entire village to match Barnabas in magic skills (they both use staves), he knows it's up to him to challenge Barnabas himself...

It also turns out that he's also the guy who had the Onceler's ears mutilated. But that's a diferent story...

Oh, and as for Rutherford, he'll find his way back.
General Info
Comments
1
Media
Graphite pencil
Time Taken
Reference