I'm The Man In The Box
I'm The Man In The Box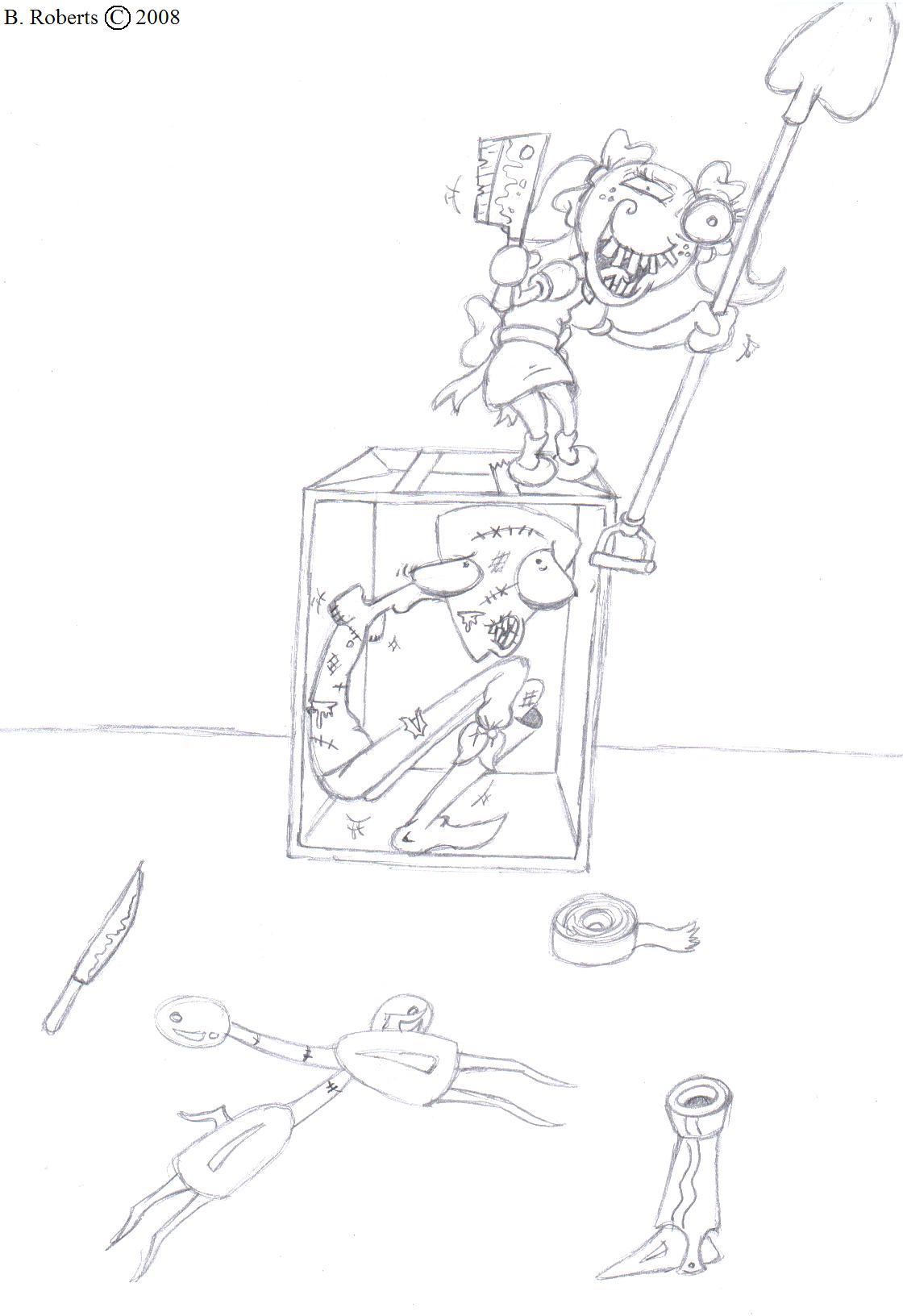 Description
Ugh, this is horribly messy and unbalanced, and I wanna apologize for that. I drew it really late last night...

Anyway, the return of Lenore! That's the sadistic little girl's name, which I forgot to mention in the last pic...

Yeah, so this is more of her short time she spent with Icharus before he buried her in his rose garden. She's got him taped up in his punishment box. He must've tried to run away. Icharus looks weird without his mechanical limbs! Especially his leg. He just sorta has his pants leg tied off where his leg ends...Looks pretty strange.

Despite how awful everything else looks, I'm happy with the way Lenore turned out, her mouth particularly.

Oh, and we're seeing an "x-ray" view of the box, in case you couldn't tell.

BTW, title comes from the Alice In chains song "Man In The Box".
General Info
Comments
7
Media
Graphite pencil
Time Taken
Reference