Rivals
Rivals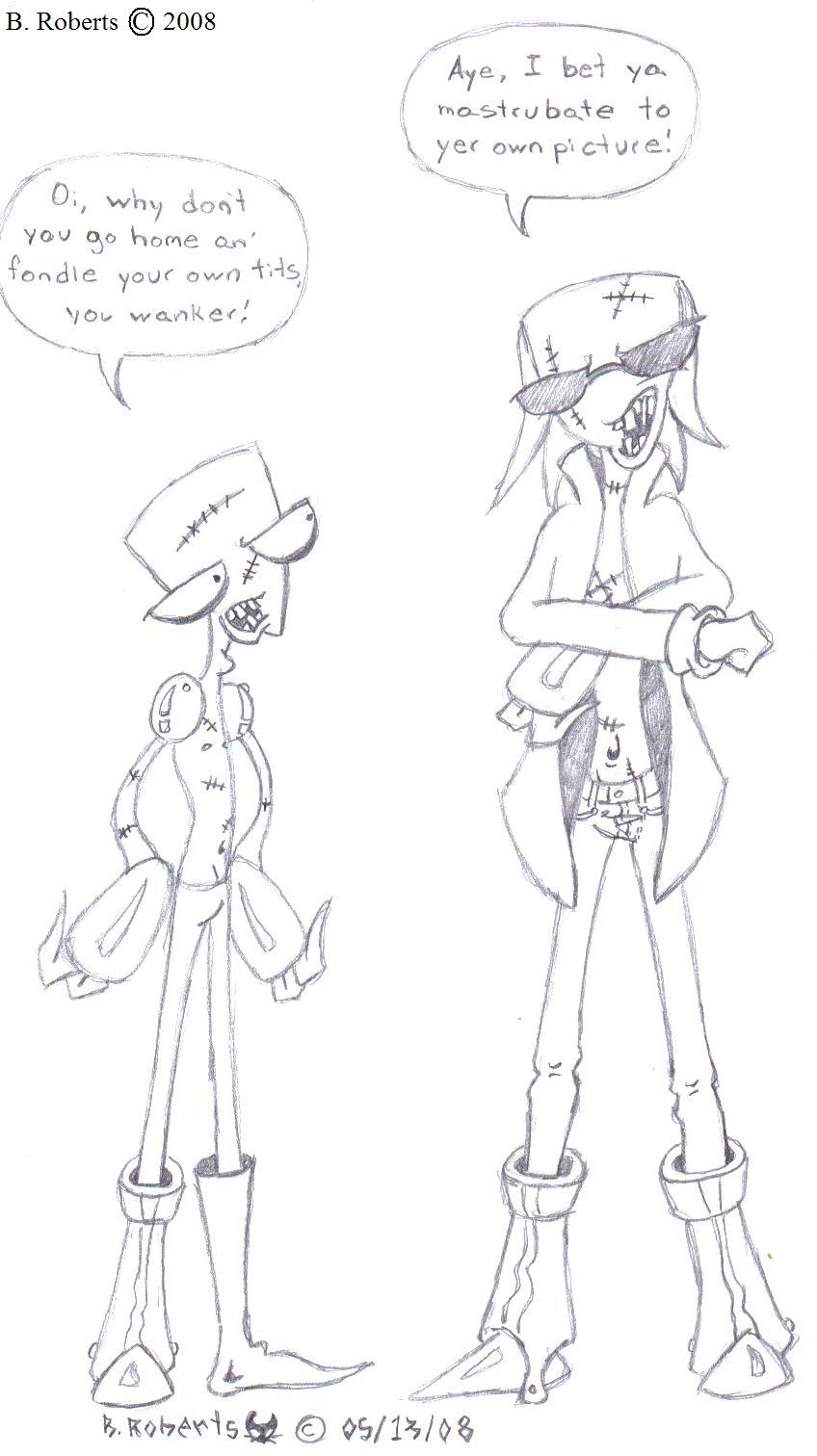 Description
Huzzah! Our first glance at Icharus's rival! His name is Daedelus. No, he isn't Icharus's dad, I just used that name because they come from the same story.

He's just as shrivled and mess-up and corpsy as Icharus, but so are The Rolling Stones and they still rock, so it's okay. Rock stars are totally immortal in my books...He also has a stereo-typical accent! XD Oh, and it was my brother's idea that his limbs opposite Icharus's. Actually, my brothet and I had this same conversation (just playing around, of course...), and it had to be illustrated immediately.

Yes. So upon not seeing each other for several years, it's appropriate that dirty comments must be exchanged. :D

That's why there's a warning!
General Info
Comments
3
Media
Graphite pencil
Time Taken
Reference