Garvin and He Witt
Garvin and He Witt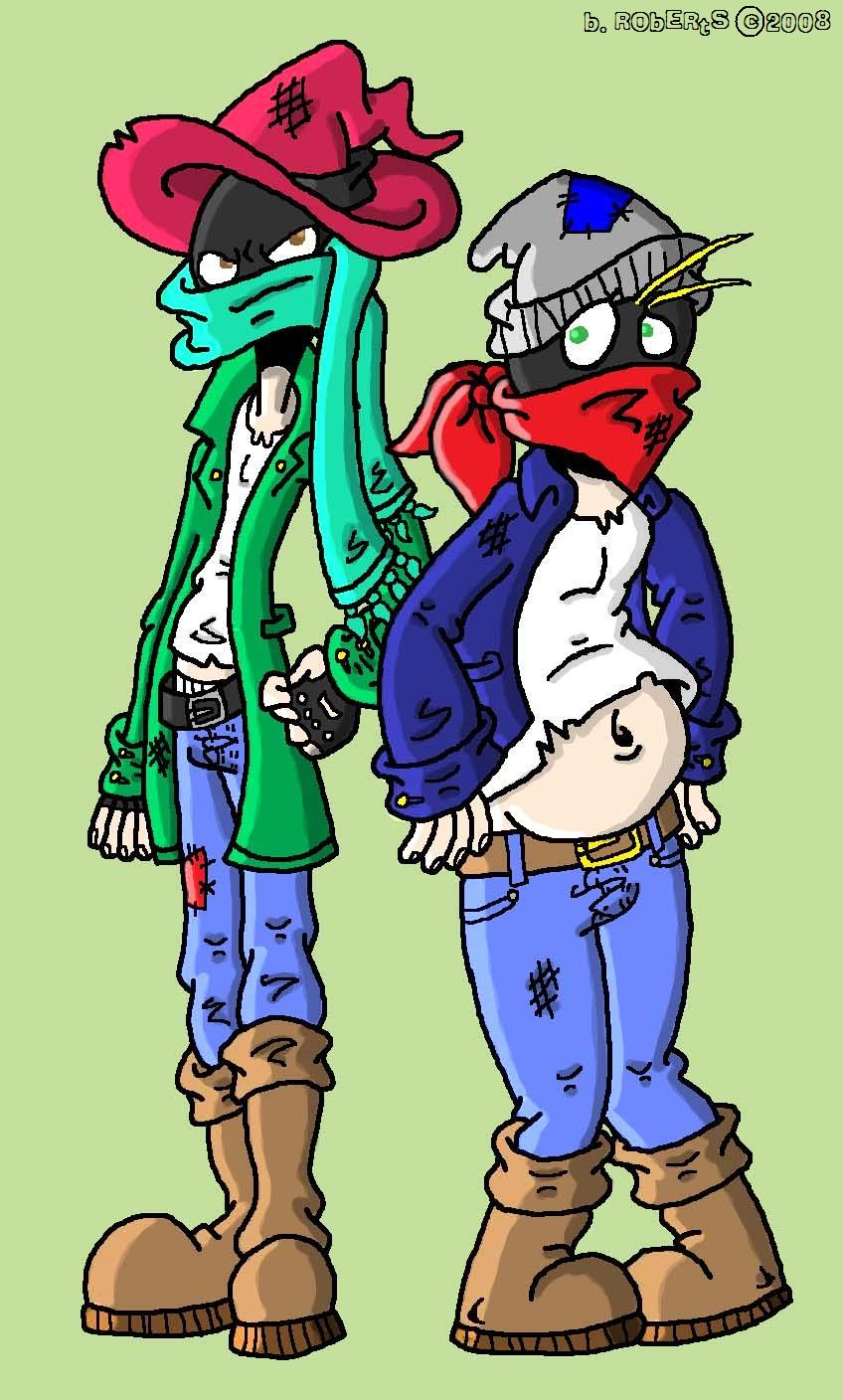 Description
I was going through my old stuff when I found these guys and decided to remake them. :D The fellow on the left is Garvin, and the little guy on the right is He Witt.

I made them in 2004, so I don't entirely remember much about them. The original story I think was that Garvin was supposed to be, like, pre-Em. He was a wizard, but a really sucky one. He Witt, despite this fact, was his apprentice and the smarter of the two. More or less, though, they were thieves and trouble makers, which is why they hide their faces.

Ugh, one of three things must lead to their colour scheme, and that's...
1) They're not very colour-coordinated
2) I didn't have a good sense of colour at the time
3) I ran out of good coloured pencils and used what I had. XD

Eh, I may start using these guys again. :D They're...different to say the least. Garvin looks so mad all the time. Then again, if somebody hadn't drawn me in four years, I'd be a little miffed too!
General Info
Comments
3
Media
Other digital art
Time Taken
Reference