Pretty dress up time...
Pretty dress up time...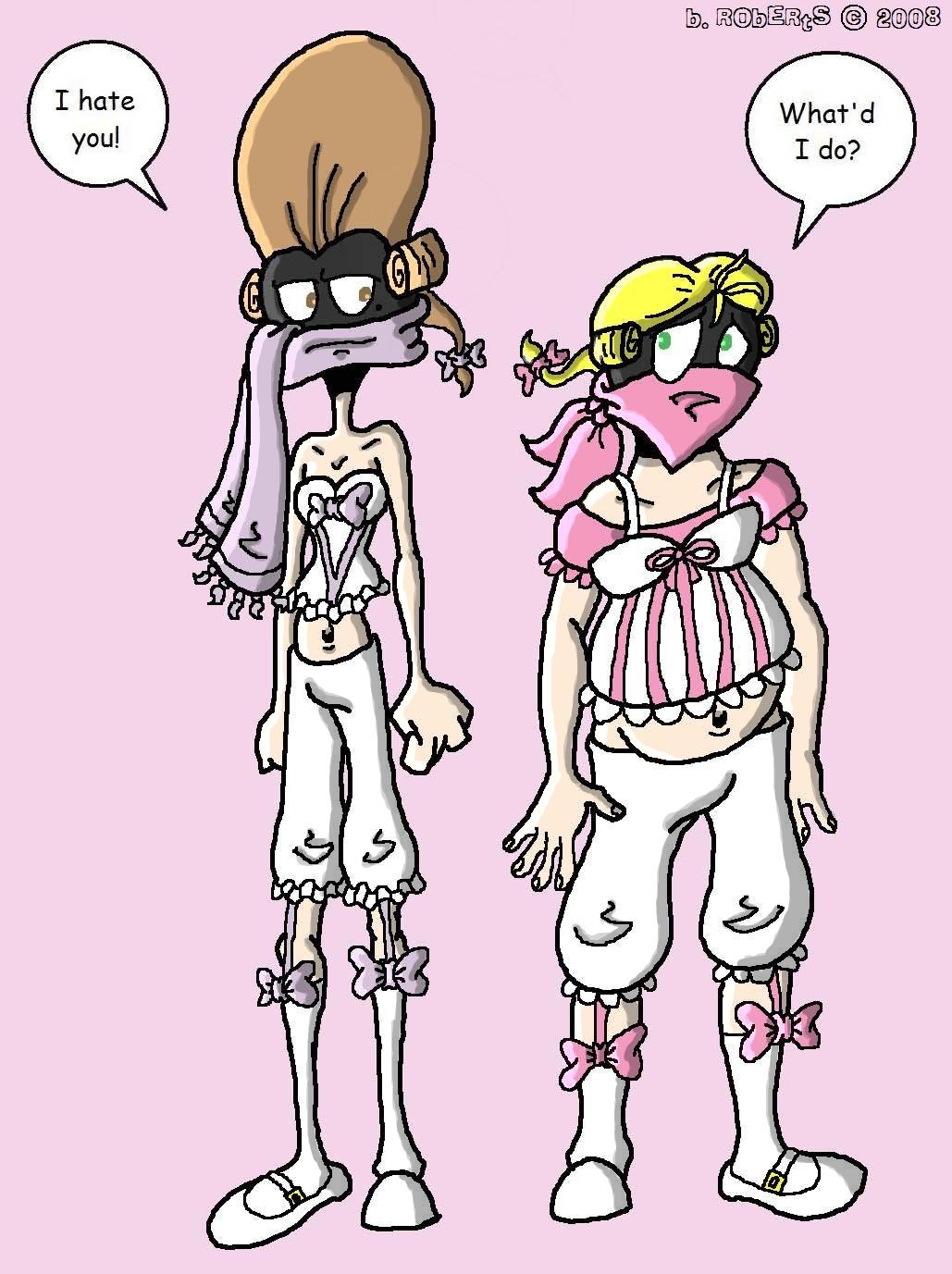 Description
Oh my, back after four years only to be drawn like this. XD Bet they're questioning what was worse now. :D Anyway, I stumble across this pic while looking up wigs ->
http://www.khojdesign.com/woodz/sisters.jpg
and though it'd be funny to use...
I switched the colors because I felt that lavender was better for Garvin and pink for He Witt.
I wasn't sure of a good way to hide their faces, so I kept their original scarves and made them all prettiful. XD Those wigs...I imagine they're fairly huge. I'm not trying for logic here, I won't lie. Also, traditionally wigs would be white, but He Witt needed his natural hair colour. I've never seen Garvin's hair, so I just picked a colour that kinda went with him.
I'm also not sure why Garvin's blaming He Witt...He didn't have anything to do with it. XD
Reminds me of a certain episode of Fat Guy Stuck In Internet...
General Info
Comments
5
Media
Other digital art
Time Taken
Reference