Bone Princess
Bone Princess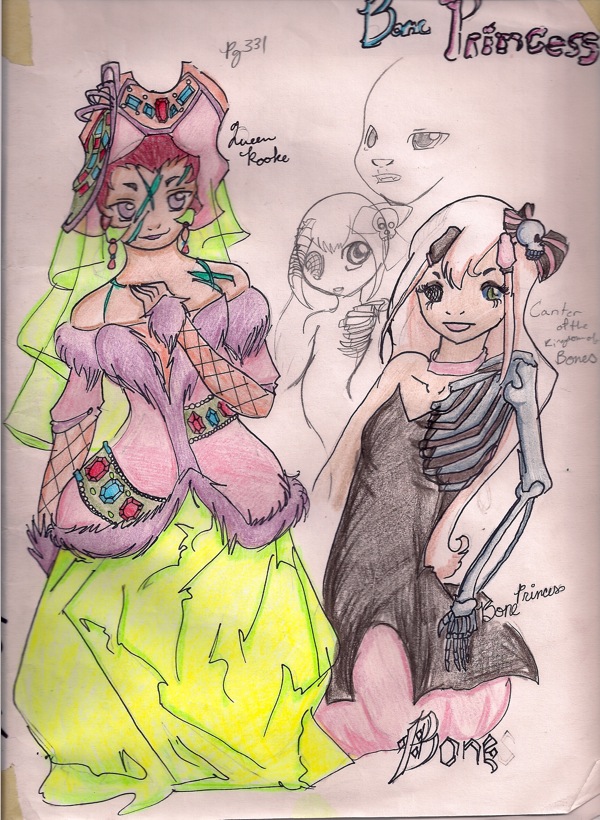 Description
Bone Princess

Queen of Rooke, Queen of the land of Canter(heild). High ruler of its subjects.
Age: n/a
occupation: Queen, first Consort to Emperor Nethanheil
likes: power, and BonBons
dislikes: trouble(unless she started it), messes, and anyone who opposes her.

And Princess Conor Bran Cernunnos. One of the Heirs to the thrown. No relation to Queen Rooke.
alias: Bones
age: looks 17, is much much much older.
occupation: princess, artisen apprentice, and Queen of Rooke's sub-superviser.
likes: bows, adventuring, skipping tutors, swimming the mote
dislikes: long, boring meetings, vermin in the castle, tutors

Set in the late Dark Ages, Early Renaissance Era. Need to iron out the wrinkles more.
General Info
Comments
2
Media
Colored Pencil / Crayon
Time Taken
Reference