eight princesses
eight princesses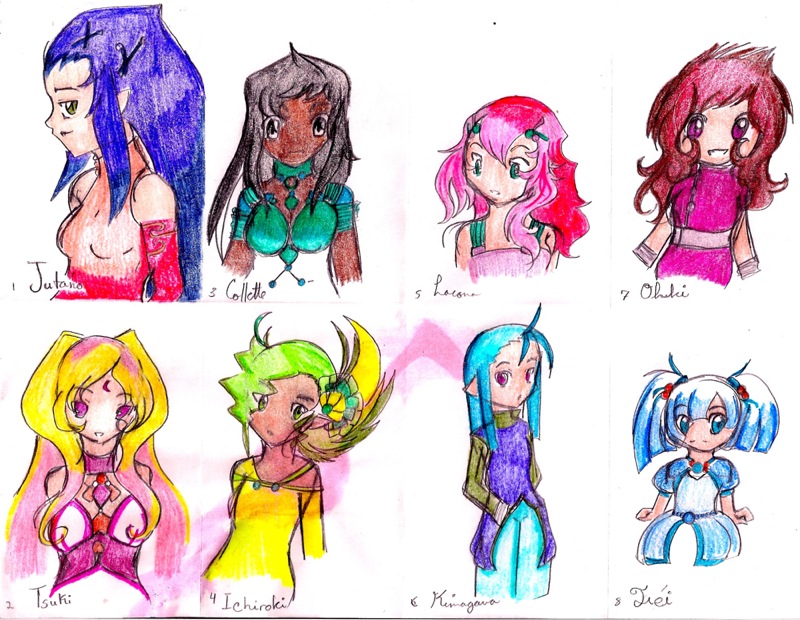 Description
princesses of Demarius. numbers are when they were born, not who's in line for the thrown
Daughters of queen Sephora:
1. Jutano
5. Locana
7. Ohki + 8. Fei (twins)

Daughters of queen Matiana:
2. Tsuki
4. Ichiroki
6:Kimigawa

Daughters of Empress Iliza:
3. Collette

The only children that actually matter in the Royal house are Empress Iliza's children. Her son Aiden, next in line for the throne, and Collette, his stand in should anything happen to him.

The others do hold high standing, as princesses ad royal advisors, or peace keepers. they can marry a royal from another country, or a nobleusse (noble) of their own court.

Should anything happen to Collette or Aiden, Iliza can't step in to be empress again. She stepped down from power, but is still an important role. One of the Emperor's other daughters would be crowned, and expected to lead.
General Info
Comments
0
Media
Colored Pencil / Crayon
Time Taken
Reference