Berzerker
Berzerker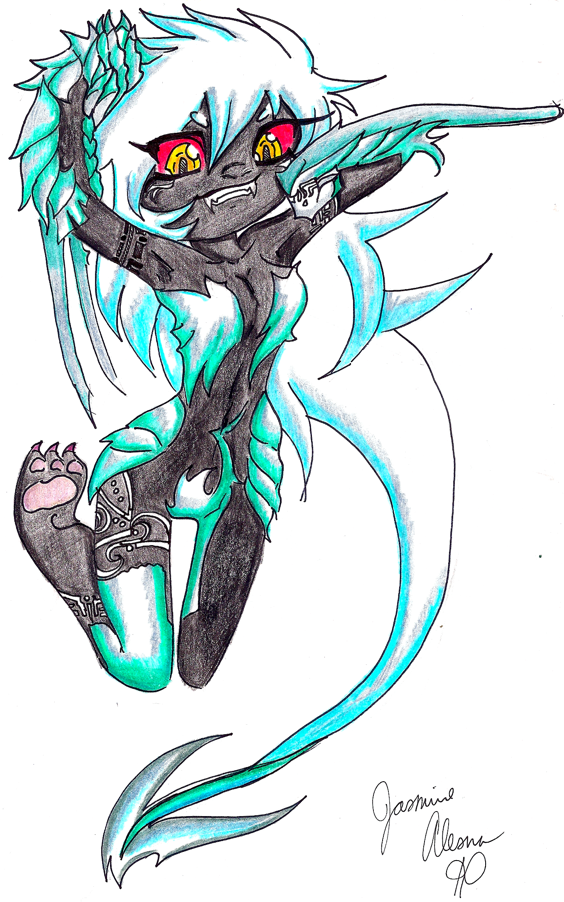 Description
Jazmyn Lun Imigawa, in full ahlun form. Induced with specific drugs, a narcotic by the name of VB-28 and a methamphetamine Prolazyte, she is going out of her mind. Her demon blood is working extra hard to absorb rid itself of the substances, as with most demons. And with her body trying to speed up the process, excessive amounts of adrenaline, testosterone, and such are not helping the matters.

Such conditions of stress are found in Ahluns when under extreme stress. Their thorns(body armor/external bones in the form of horns, claws etc.) are formed in massive amounts to try and expel the drugs. They are heavy, and stress the individual even more.

The armor-like thorns are segmented and formed like the shell of a reptile. They're first objective, would be to defend themselves at all cost necessary. Next would be to eat, seeing as how their bodies would need a high calorie count to keep up the adrenaline.

VB-28 is highly experimental. It shows promise in wolves, vampires and certain demons. Subduing them without harm to the subject.
General Info
Comments
1
Media
Colored Pencil / Crayon
Time Taken
Reference