Baby Dreams
Baby Dreams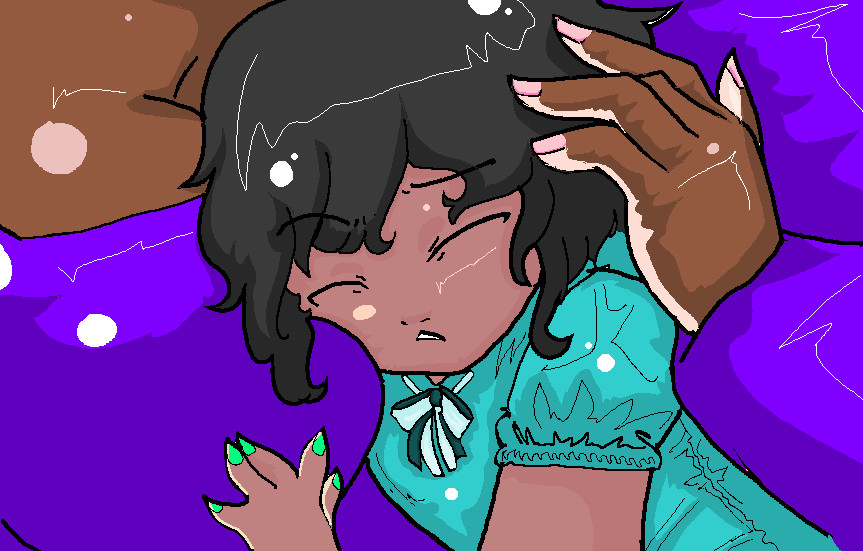 Description
Maru looked at the baby. Small and fragile, and crying whenever someone else was crying. She was scared of loud noises, the dark, and yet adventurous. She touched the small one's brow and searched around her head. Delicately padding in her thoughts, it was like walking around on cashmere spider webs.

She saw faces, people from the pack, Luna and Lyson shining the most. Then some other faces that were obscured or distorted. Like the lady from the restaurant. But seth, Maru and Hattie had definite places. And a brief but most sureable shine from Claire. First confusion on the shorter hair, and looking like Ma(Luna) but no golden eyes.

Then as Maru went farther back, she saw tiny shadows of other faces, some children, and a woman with auburn brown hair. Running. Crying. The images got distorted, and someone grabbed her arm.

"out. please." he coaxed. Without harming either, the shadow guided Maru out. She slept, forgetting everything like a blurred dream. The baby kicked a bit, but sucked her fist and went back to deep sleep in moments.

Hattie watched them sleep. He felt Lotty, her anger, and her shame. She had no true hand in what Maru and Hattie had done, but she also didn't stop them. Hattie watched Maru, blushing slightly when Jazmyn latched on her her shirt to suckle. "Silly baby. she has no milks."
General Info
Comments
1
Media
MS Paint
Time Taken
Reference