Libel
Libel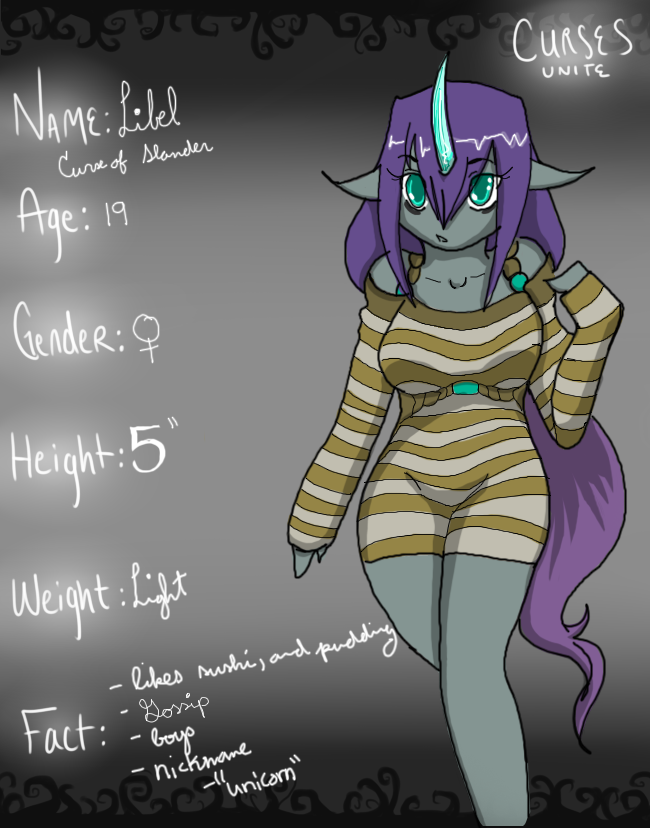 Description
name: Libel, Curse of Defamation (Libel and Slander)
age: looks 19, true age unknown
gender: female
weight: 27 grams, give or take
fact: likes sushi, pudding, gossip, and her nickname is 'Unicorn'. She makes her own clothes from socks, gloves or things that you think are lost.
other: has 3 horns, the other two are smaller and under her bangs.