ze syaorans(blegh...)
ze syaorans(blegh...)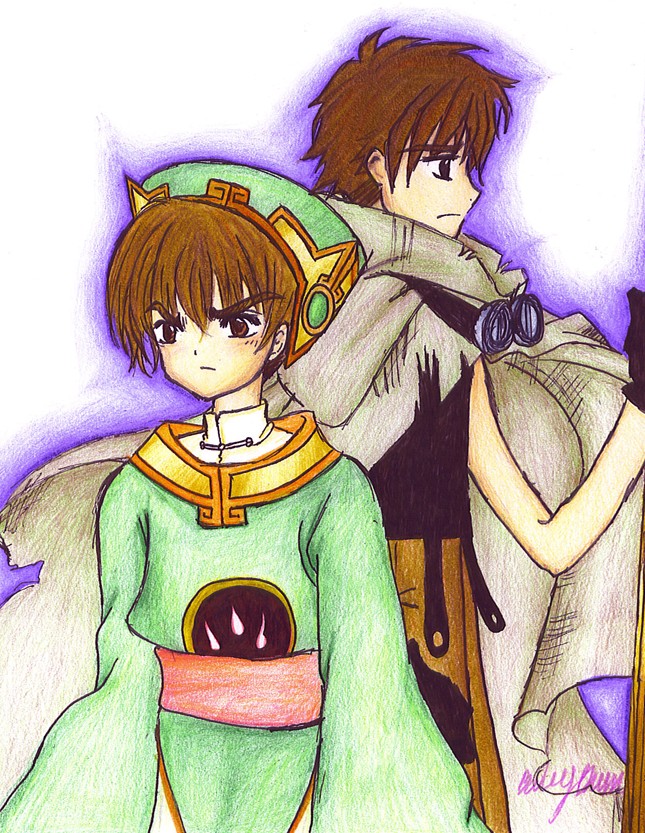 Description
well...i was drawing a lot yesterday and today. i did this as a kind of warm-up. i will probably be drawing a lot all summer,seeing as i have nothing better to do. *sigh*
 
this pic tured out ok, but trc syaoran's head looks kinda squished. drawn in marker, so i couldn't really fix it at all. and usually his hair is so easy...
 
if anyone would recommend an anime, i would appreciate it. i've just been watching the Titanic over and over and i need something to do~~
 
i think i'm already getting 'stupider' since school let out; this morning when i woke up (past noon), i tried to turn on the t.v. with the cordless telephone.
General Info
Comments
9
Media
Other drawing
Time Taken
about an hour and a half
Reference
yeah...ccs #something and trc #one