Jaws
Jaws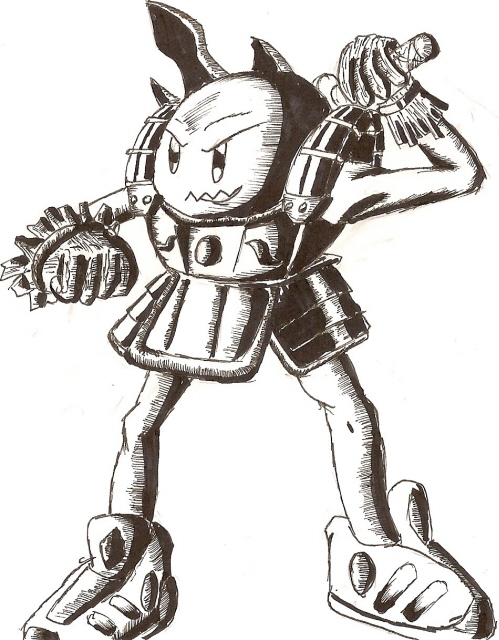 Description
This is another guy from a comic i was making when I was 5 I
some what Renovated him . he is my first character I ever Made up This guy is a mixed martial artist that prefoms one handed kendo style aided by greek sheild defense style along
with some tae kwon do kicking techniqe. He likes to eat hence the name "Jaws" given to him by freinds and his master.