Request 4 Wandering_Spirit
Request 4 Wandering_Spirit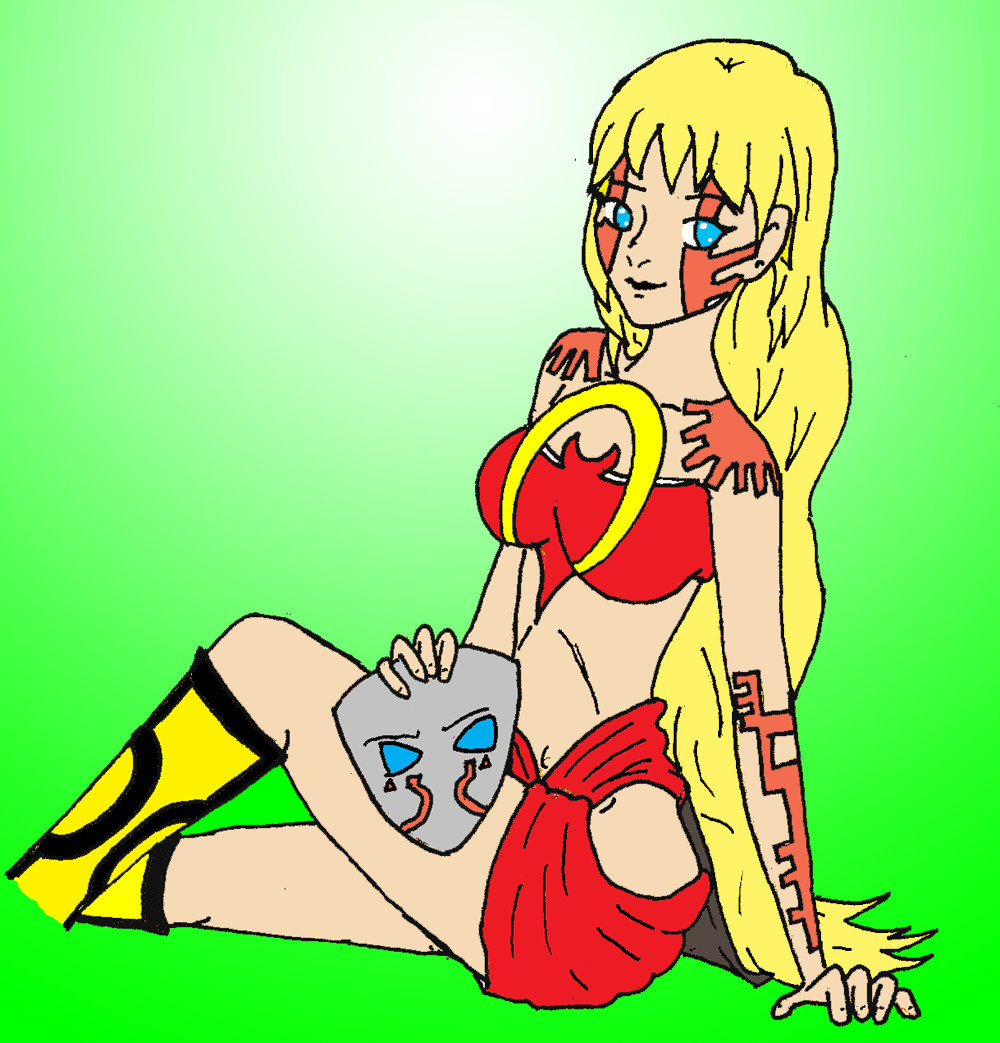 Description
Hope this is okay Wandering_Spirit, I wasn't sure about her outfit at all really in terms of putting her in this pose witch for some reason I was determined to do from the very moment I decided to go with your suggestion and do her. As for a name...Azala- don't know what it means but it popped into my head... plus you have my suggestions, I think...

I wasn't sure if the face of her other side was a mask or not but I assumed it was and I hope that's okay.

If you don't like this picture tell me and I'll apologize- plus I'm willing to do something else as well- but only if you want me to.

Honestly this was really fun, maybe because it was a challenge! Thank you for letting me draw your character!

... even if I butchered it....