Kyou Kara Maou! - Yuuri & Wolfram
Kyou Kara Maou! - Yuuri & Wolfram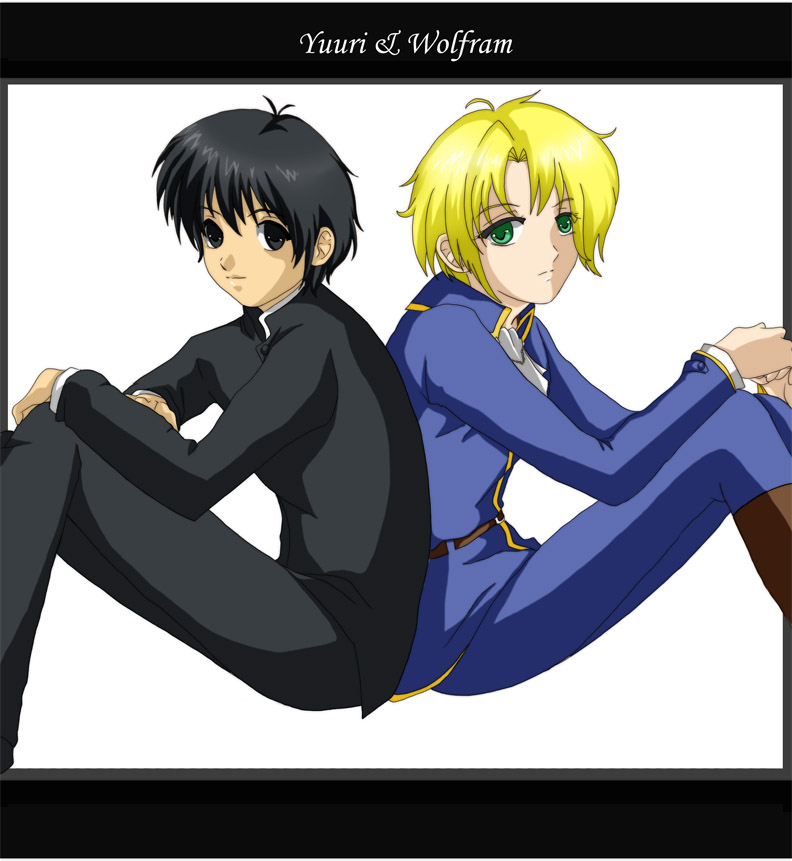 Description
No category for Kyou Kara Maou >_< oh well oh yes this anime is a must see. Although the dub's gonna be so stupid. It's got some boy on boy hints though most of the show but I thought it was a beautiful anime. I soooo recommend people look into it.
Pic took me about 6 hours. Just becuas it was my first time drawing them. XP Gorgeous Bishonen. lol
If you want an idea what its like here's a link to a great screenshot gallery. *shrug*
http://yummysushipajamas.com/ipw-web/gallery/mao
If you plan on wanting to watch it and dont want spoilers don't go to the link.
anywho yea enjoy the pic I made LOL
General Info
Comments
7
Media
Unspecified
Time Taken
Reference