Jess' Nightmare
Jess' Nightmare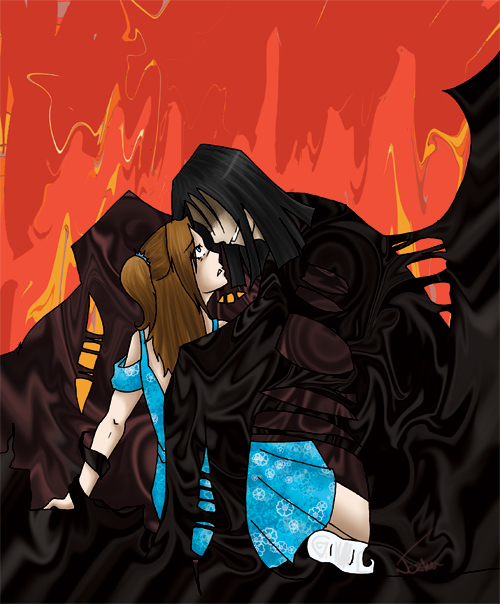 Description
My friend made me read a book a little bit ago called "Nightwalker"
It reminded me of a cute, Not... Stuck up/Bratty/ Alaric.
Long straight black hair- Pure black eyes- White skin.
But I wanted to draw something with Alaric in it.
This... I have no Idea how it turned into this. I was reading my friend's story ===>
www.fictionpress.com/s/2755979/1/Eternity
<=== If you want to read it- And pulled this out of my brain.
Not sure... I think Jess is having a nightmare of him trying to suffocate her in shadows.
This was fun to do though. I raped the Liquify mask thing on Photoshop- and also the flower brush is from a Webding font I put together.
Alaric (C) to Holly Kindzierski
Jess (C) to me~ Jezika Wessling
General Info
Comments
0
Media
Digital drawing or painting
Time Taken
Reference