Sullen
Sullen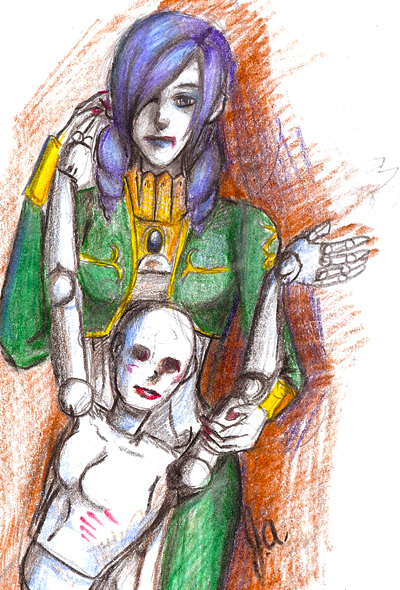 Description
Bwahahahahaha!!! XD I'm back! *everyone backs away slowly* Yup, I'm back after a horrible school year which didn't allow me to create fanart! :( Sad, right?

Anyway, it's Daniella, yet AGAIN!! I swear, I really need to quit reviving my Haunting Ground fandom. Just GO away, will you? And no, I really don't know where that manniquin (I can't spell, alright?) came from...

This started out as a random sketch, so don't be too critical of the anatomy, okay?

Anyhow, comments and criticism, as always, is welcome. I can't improve if I don't know what's wrong, right?

~Tata for now!
General Info
Comments
1
Media
Colored Pencil / Crayon
Time Taken
1 hour?
Reference
*sigh* I don't need one for Dani anymore.