Christine and Emily - SISTERS?
Christine and Emily - SISTERS?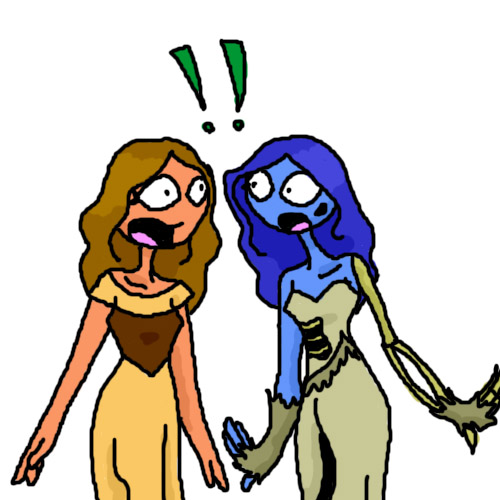 Description
I LOVE how this came out SO MUCH.
Christine Daae from The Phantom of the Opera and Emily from Corpse Bride meet each other--and they''re in for a bit of a shock! :D
See, this is what happens when you give me free will.
Emily looks COOL in my style!!
... Wait... that''s redundant, she ALWAYS looks cool. She has to be one of the prettiet characters ever.
Christine is based on the Emmy Rossum Christine, because she''s the one I''m more familiar with (apart from Sarah Brightman and Mary Philbin). And she''s wearing that dress from the scene where they perform Don Juan Triumphant, because that''s the only one I know how to draw lol
General Info
Comments
3
Media
Oekaki
Time Taken
15 minutes I think
Reference
None!