sculpture ratchet
sculpture ratchet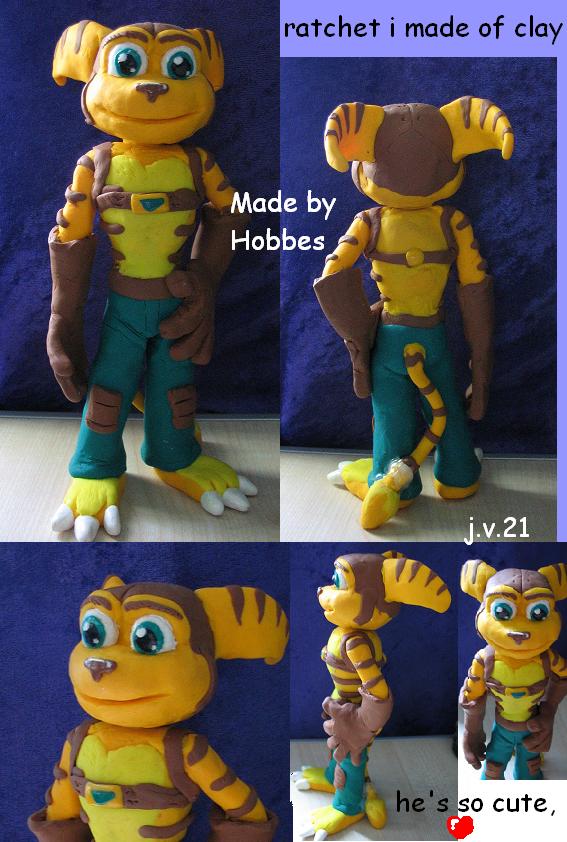 Description
i made this a while back but i actually never took a photo .. SHAME ON ME!!!
i made this of clay and if you do it in the oven it will become hard, with all the luck of the world he kept standing after he was "baked" but then the tail broke off so i tried 10000 sorts of glue to fix it but the tail couldnt held the pressure, then i tried hot glue and well,.. as you can see it ISNT pretty, but he stands again!!! the most importand thing!!!

if you wonder: its ratchet from ratchet and clank :D
i love himm SOOOOOO!!