Alley And Jaden (Request)
Alley And Jaden (Request)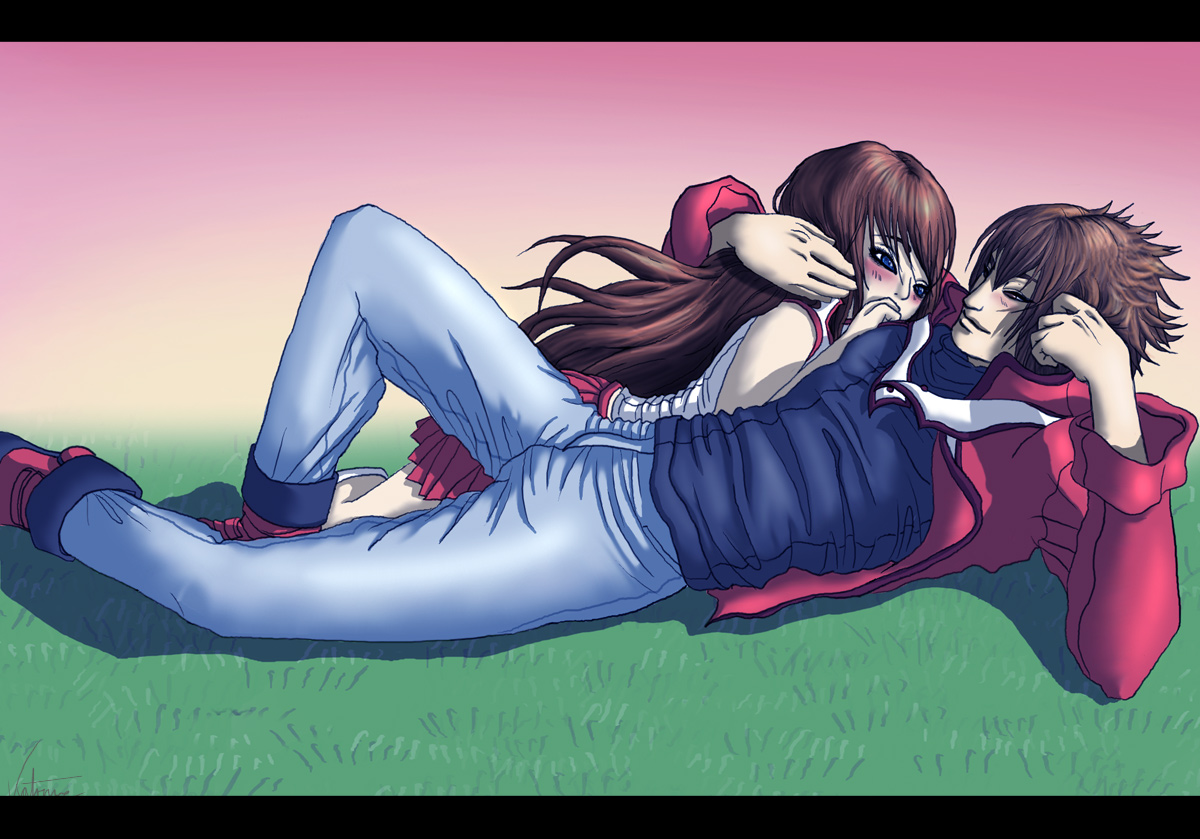 Description
Alright here you go AlleyCat17! Sorry for the wait.
I was so insecure about if you wanted me to draw this in my own style or in Yu-Gi-Oh style. Eventually I just did it my style. I am really sorry if you don't like it. I am aware it don't look like him, but I tried focusing on his main recognizion points to at least make it look at least just a little bit like him.
And I have to apologize for the crappy background! geh, it's not my strongest side as you can see. Do not worry! I will improve!
Constructive criticism is welcome! If I don't receive any it's impossible for me to improve so don't be afraid to tell me exactly what you think about it. If you think it sucks I'll be very happy to hear it! Seriously! :)
Alley(c)AlleyCat17
Jaden(c)Kazuki Takahashi
Song: Mei and Jin - Lovers
http://www.youtube.com/watch?v=pinb0YNx5OU