Crack, Crack, Crush
Crack, Crack, Crush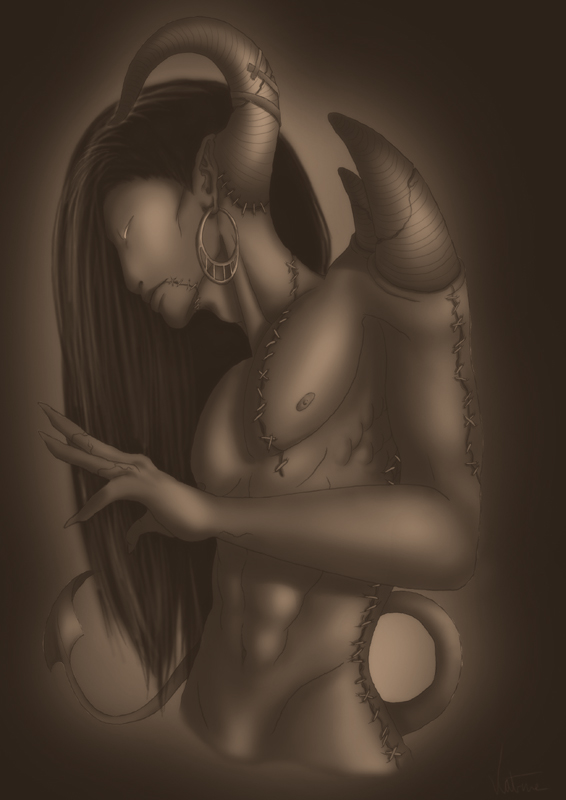 Description
"A demon falling apart"
Hello all!
I just found this hiding on my computer and figured I'd submit something since I've been absent for a while now.
I want to apologize to the ones waiting for a request from me. I am so busy right now working on illustrations for a book that I don't have time for much else since the deadline is closing up (25th July), and I got 15 pictures I have to make. I wanna finish them early so I wont get a sudden rush (that happened last time. wah..). When I am done I'll finish your requests. Again, sorry, and thank you for understanding (I hope.. lol).
Love you all!
<3
Song:
Heather Dale - Mordred's Lullaby
http://www.youtube.com/watch?v=ra9qmRL8fqE&feature=related
FEATURED?!
Oh my gosh!! I am so honoured, thank you so much! Wow, I never would have expected this to get featured at all. Thank you!