Maximum Morons Page 9
Maximum Morons Page 9
Maximum Morons Page 9
by
iMax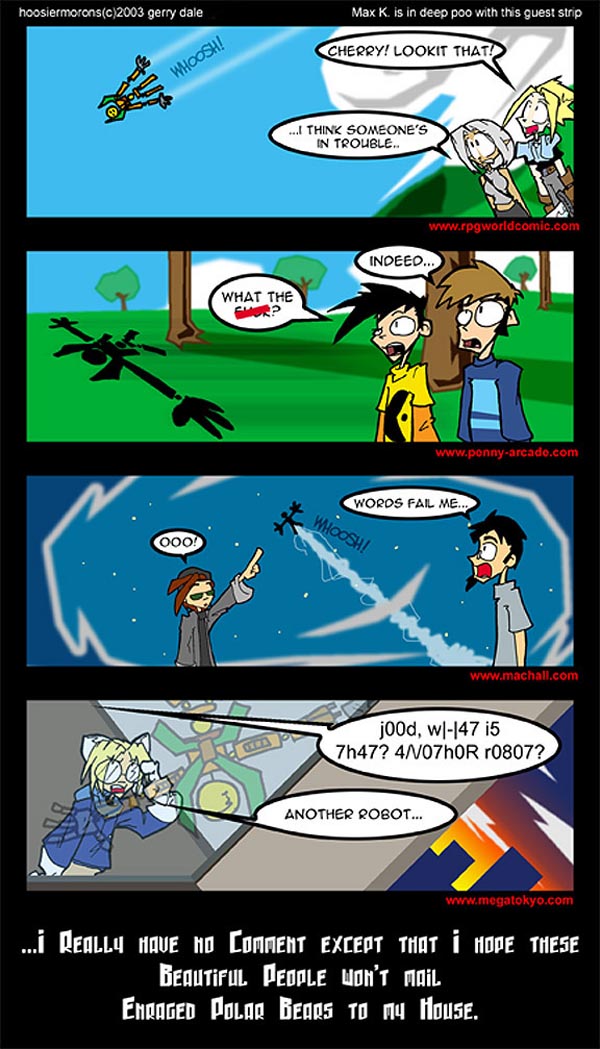 Description
Page 9<br />
<br />
Obligatory Webcomic Fan Comic.<br />
<br />
First panel: RPG World. The dude gets points for being consistent with his updates. I should start reading it again.<br />
<br />
Second: Penny Arcade. Yeah, I've nothing to say. PA is garbage.<br />
<br />
Third: Machall. One day I will meet Mr.McConville and eat his still beating heart right out of his rib cage. Then, and only then, will I absorb his powers and become like a Gawd...or just gain his quirk for drawing anthro-moogle-people. Moogles are fat stubby bat-bears, man! <br />
<br />
Fourth: Megatokyo. Also garbage.<br />
<br />
Right. There you go.
General Info
Comments
5
Media
Unspecified
Time Taken
Reference