Maximum Morons Page 10
Maximum Morons Page 10
Maximum Morons Page 10
by
iMax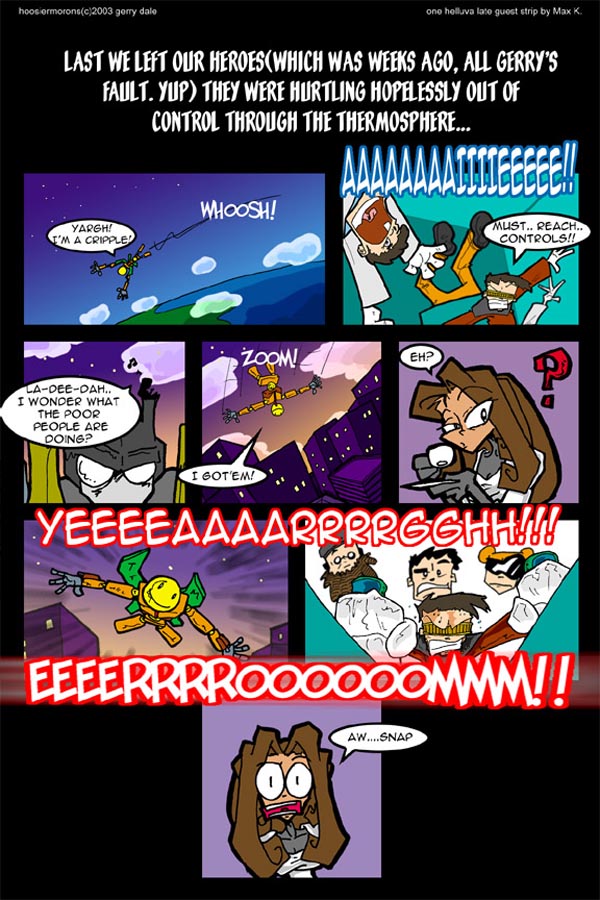 Description
Page 10<br />
<br />
I do love to make clouds. You would agree with me that the clouds in the first panel are happy clouds. Happy because they are poofy and fat little clouds.<br />
<br />
In other news, "Aw, snap" is comedy gold when used correctly and a lethal gas when used otherwise.<br />
<br />
Also, the comics were coming along very late back when these strips first ran, to explain the intro.
General Info
Comments
2
Media
Unspecified
Time Taken
Reference