Jiezel?
Jiezel?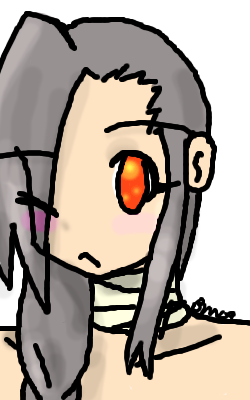 Description
Gah, it's been forever since I uploaded anything.
My scanner isn't hooked up for one reason or another, so I have to get my dearest father to do something about it eventually.
/lazy

Anywho, this is Jiezel Masters, an X-Men: Evo OC of mine. I made this picture in about five minutes on a blank document in GIMP specifically for a roleplay I was using her in.
:|

Her codename thing is Phantasm, and she has shadow manipulation.
There.