Breedables
Breedables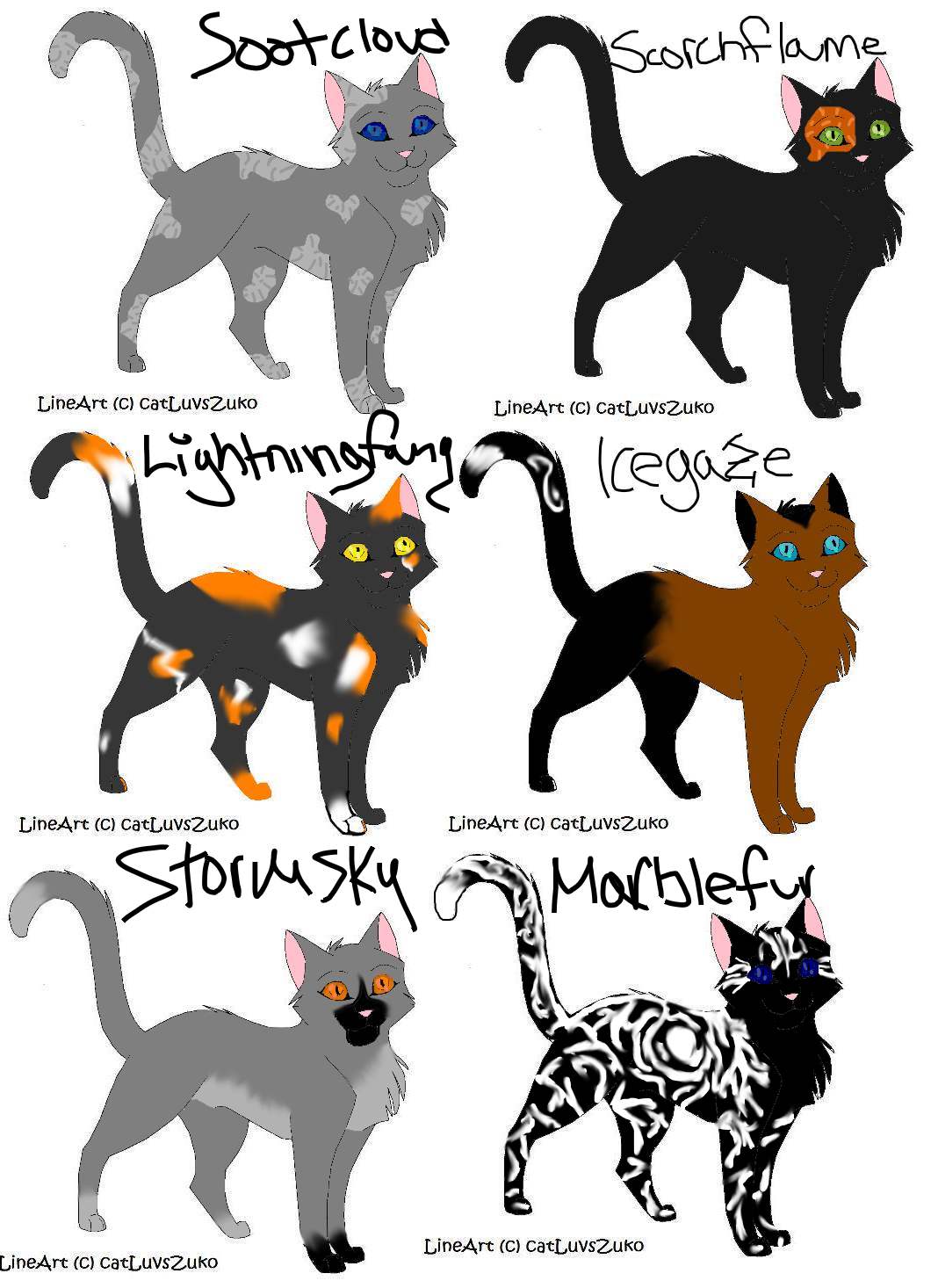 Description
LINEART © CATLUVSZUKO
~~~~NOT BREEDABLE AT THIS TIME
These are breedable warrior FEMALE cats, when you adopt, give me a link to the tom cat you want to breed with the female and I will draw four kits for each litter!
RULES:
1. These are NOT adoptable; only breedable.
2. These are all female so choose a TOM to breed them with and I will draw four kits.
3. Since these are all female I want them bred with ONLY TOMS! (I WILL NOT do gay pairings that somehow have kits)
4. Say "I LOVE THE SUMMER" so I know you read the rules.
5. Cats can be breed more than once
To Do list to breed:
~DONE~(1.) FOR: UltimateYoshi1696~ Littlenose X Marblefur (Littlenose- light gray with white patches and gray-blue eyes)
~DONE~(2.) FOR: Hamstar27~ BriarWood X Lightningfang (Briarwood- Brown tom with yellow/cream markings) (
http://www.fanart-central.net/pic-784575.html
#12)
~DONE~ Complete~(3.) FOR: UltimateYoshi1696~ Sharpstar X Icegaze (Sharpstar- white tom with black muzzle and ears and dark green eyes)
~DONE~(4.) FOR: Hamstar27~ StarShine X Icegaze (StarShine-
http://i715.photobucket.com/albums/ww153/Hamstar27/Claw-2.png
)
5.) FOR: JackIsMyMan~ Winterwound X StormSky (Winterwound- pure white tom, his eyes are slightly blue)