My character Larena
My character Larena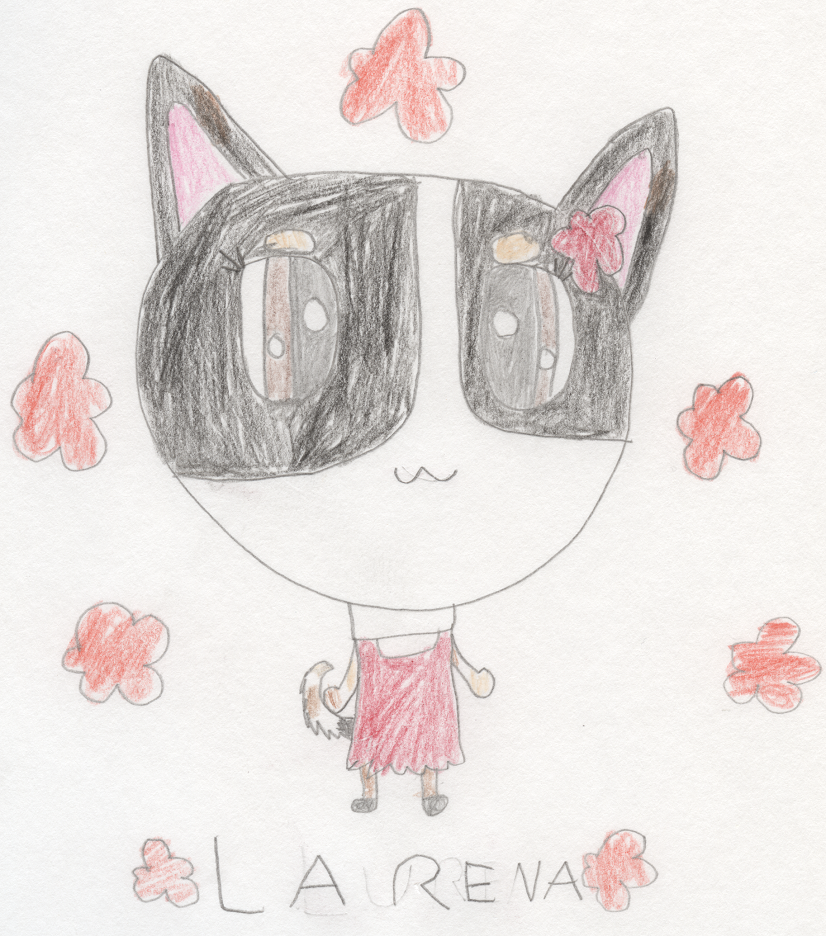 Description
This is my cartoon character Larena. She's a Chihuahua.

She's 14 years old and she's the princess of Mexico (in my alternate world where everyone is an animal)
She's sassy and bossy sometimes, but she can be friendly when she's with ones she's friends with.

If you like her, I'll be posting more pics of my other characters.

No one is allowed to use (without permission) or copycat her.

Sneak peeks at my other characters:
John the two foot 8-year-old boy
Blob the Blob (Duh)
Valerie the French Poodle dog
Marx the Nordic Spitz dog
Zakis the rabbit
and Usagi the rabbit.