My chibis
My chibis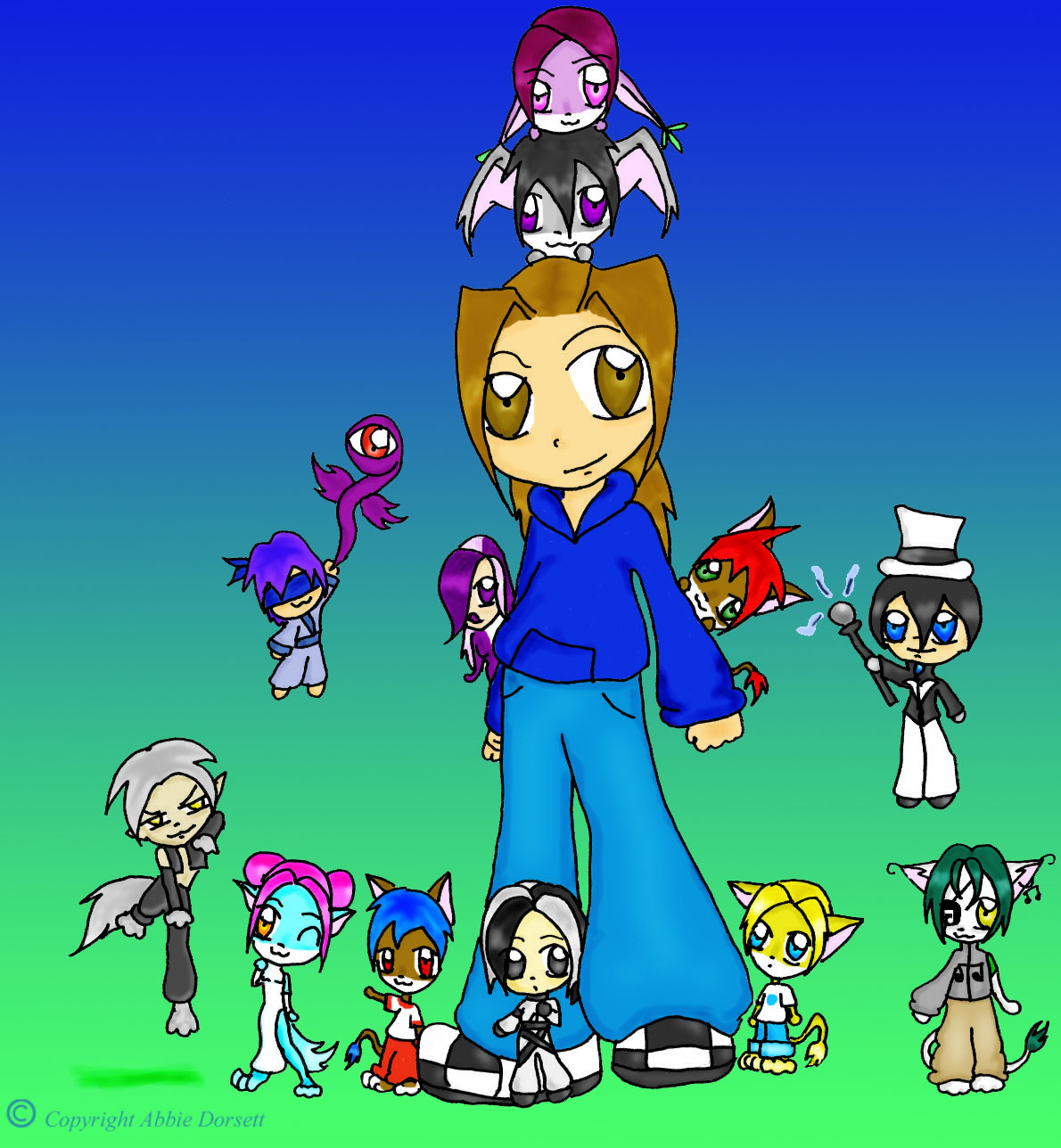 Description
Ok, I've been tinkering w/ Photoshop Elements and and this is what I get. I know there are plenty of errors This is probly one of my first SUCCESFUL-LOOKING projects. I'm not too savvy w/ the program so go easy! Comments would make me and my oc's very happy.

Names Left to right: Bane,Triere,Ruby,Vertigo,(the guy and the snake-thing, I haven't decided on their names)Lenny,Kord,Ryan S. O'Blique(the one w/ the cane),Indigo(purple),Scott, Sye(one on top of the head) and the one w/ the big ears is Ash.

the one they're all crawling over is me.
General Info
Comments
2
Media
Digital drawing or painting
Time Taken
Hmm 6 hours w/ breaks
Reference
my BRAINS