Acid
Acid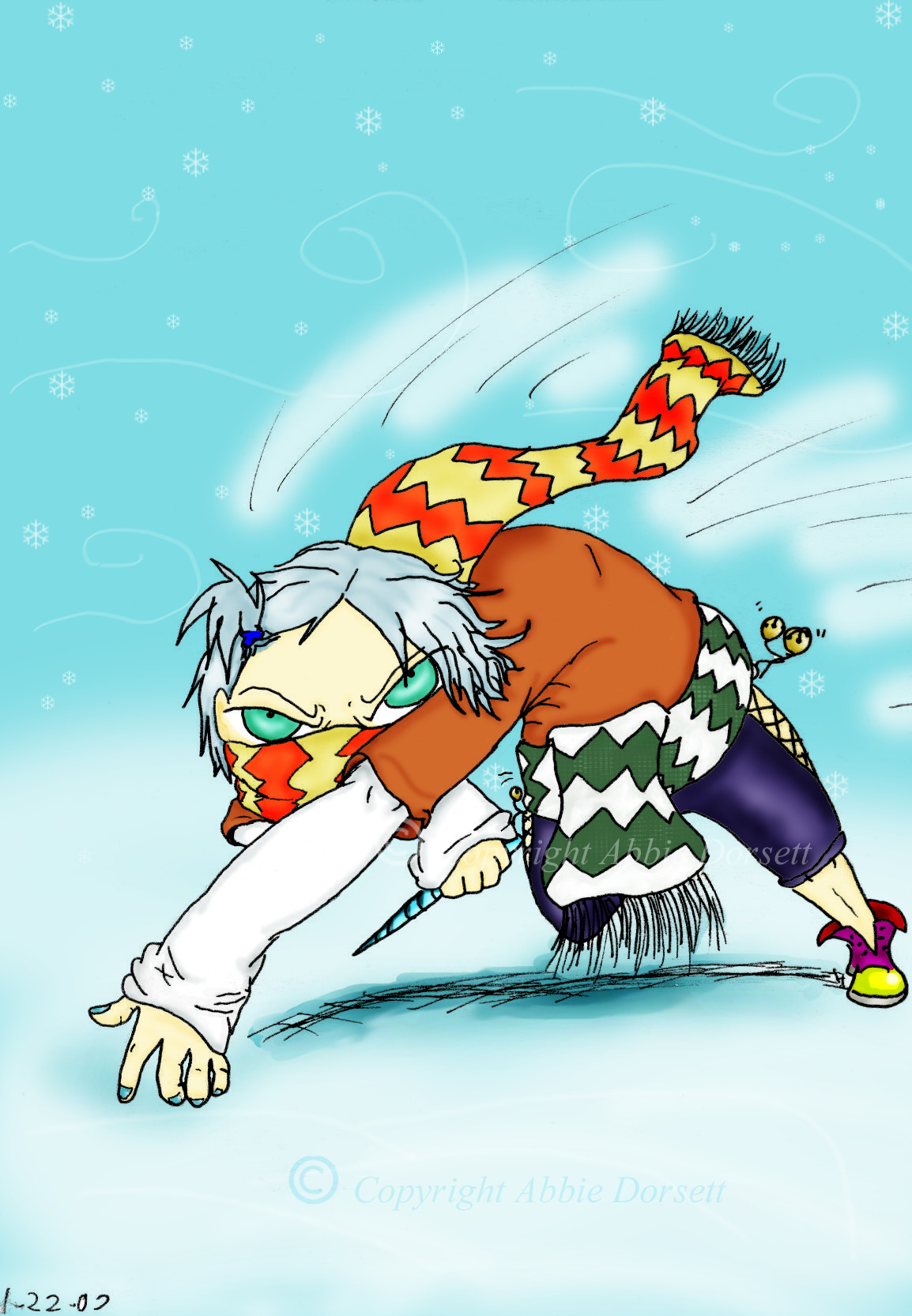 Description
This is Acid.

When I envisioned him, I thought of what someone who was tripped out on acid would dress like, thusly the random colors and non-matching-ness!

He has two scarves on, one around his waist cuz he doesn't know any better, and one around his neck/face. He doesn't want anyone to see his face because he if very distrusting of people and has a paranoia that they want to kill him..so hes a bit of a loner...

His shirts are too big and too long,he's wearing lacey girl pants pants w/ bells attached to them, and his shoes have no laces cuz they didn't come with em! Not to mention the random hair tied up in an akward place.

very random chracter as he is supposed to look that way. I'm very proud of it even tho there are errors.

as for the background, well I suck at them. Its a snowy background because when i drew the thing in Acid's hand, I had forgoten what it was and just called it an ice sicle.

so if he gets paranoid or think your following him, he'll stab/shank/cut you!

Please COMMENT ON THIS!!!!!! TELL ME WHAT YOU THINK!!!!!!!
General Info
Comments
1
Media
Digital drawing or painting
Time Taken
about 4 hrs
Reference
none