Revenge..?!
Revenge..?!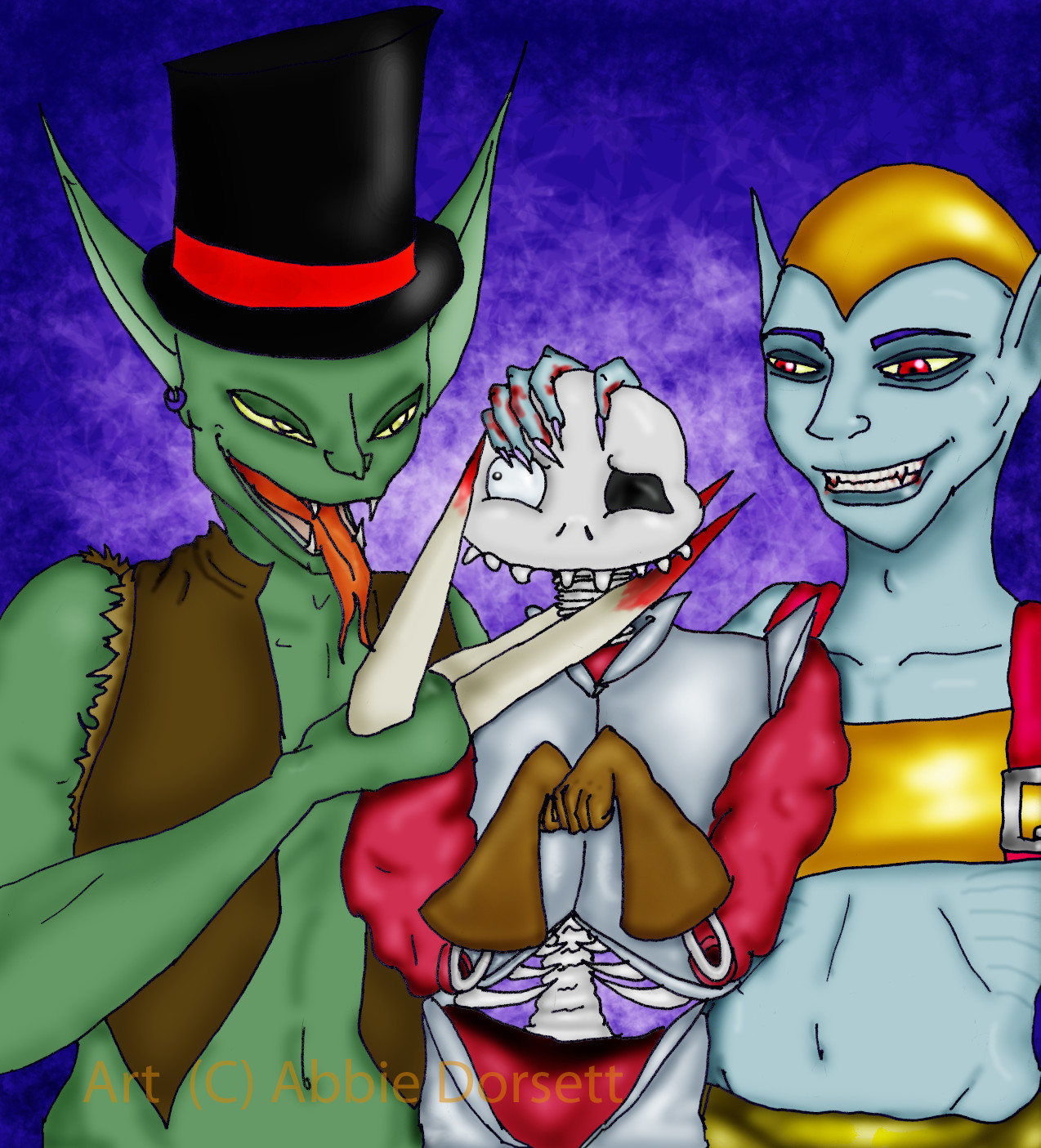 Description
Well a couple of months ago I was feeling nastalgic and decided to dust off my plasystation one. Yeah...I know..ANTIQUE!! j/k

Anywho, one of the games I found were MediEvil and MediEvil 2. So I played em both - took me a little under a day to get through the first one. The 2nd one nearly took me five days! O_O But as I was playing I was reminded of how adorable Dan Fortesque is, so silly!

Moving on! In the 2nd Game you get some pretty funny bosses. The one on the left is 'The Ripper' based of Jack the Ripper. He targets women and steals their souls. Not a fun boss. The one on the right is 'The Count' kinda like Dracula. He's actually kinda funny. lol

Art - Mine
Characters - Not Mine
General Info
Comments
3
Media
Other digital art
Time Taken
couple of hours
Reference
none!