Green Aura Summon
Green Aura Summon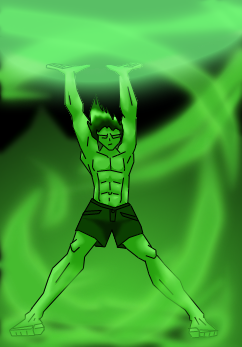 Description
I'm back. mwah ha ha haha....

ok the idea for this picture changed drasticly from my original sketch. now he's gathering Spirit energy or something to summon a very powerful ghost or something. I made a version were the guy's normaly colored (cause i changed my mind halfway throught the Photoshop part) but I thought Monocromatic Green looked better.

whatcha think? and no he's not an anarexic hulk.