angel android
angel android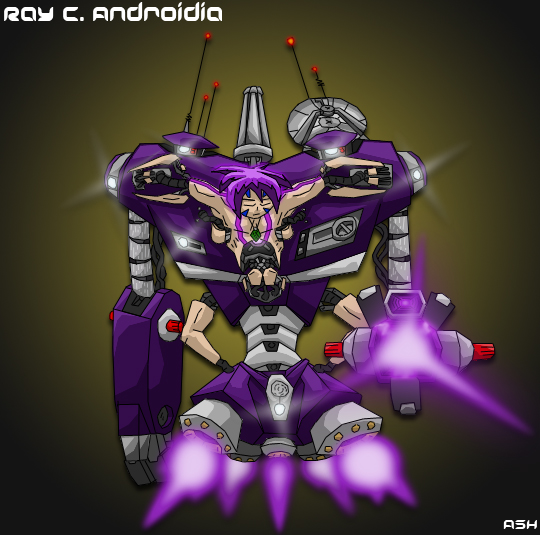 Description
he's a Biological android angel. his name is Ray C. Androidia. "RCA :P"

he can plug into machines and electronics and control them as if they were part of his body. he can also mold the metal he's plugged into. "it reverts to it's original form when he unplugged"

he's very smart, and very calm. reasoning everything before doing anything. he will fight if he sees it necessary. he's very slow to anger. and when fighting he keeps a blank uncareing look which makes him a challenge cause you can't read his body language, he also likes to fight like a computer will play chess, all ways a step ahead and knowing almost everything. only a greater intelligence or something more powerful has a chance of beating him in a 1 on 1 fight.
General Info
Comments
1
Media
Digital drawing or painting
Time Taken
don't even ask...
Reference