Ivans Creator
Ivans Creator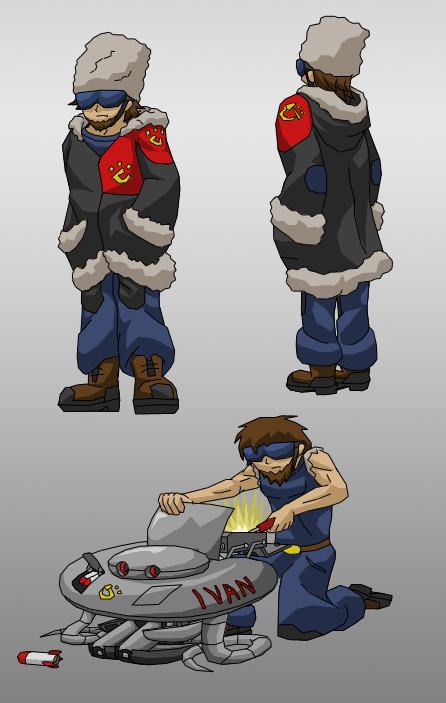 Description
Character Name: Sir

Full Name: something russian

D.O.B: 2/8/54
35, whatever zodiac is in febuary

Place of Birth/Hometown: Irkutsk "near Lake Baikal"

Nationality: russian

Language(s) Spoken: russian first some english or alot donno

Alliance or Regime?: Regime

Position: Scientest?

Abilities/Talents: a vast understanding of circutry and mechanics.

Strengths: electronics know how. IVAN
Weaknesses: not a good people person i guess. IVAN isn't that reliable due to his nearly 100 year old technology
Temperament: (Personality) quick to temper. esentric.

Background: grew up in the heart of russia, is used to the cold winters of sibera and discoverer or an old project the former USSR was developing named IVAN, he learned alot by reading though the old documents and restoring the reverse engineered Android who was abandoned in the 1980s with the colapse of communism. now he designs weapons machines and other things.
General Info
Comments
0
Media
Digital drawing or painting
Time Taken
Reference