Ireane's Death
Ireane's Death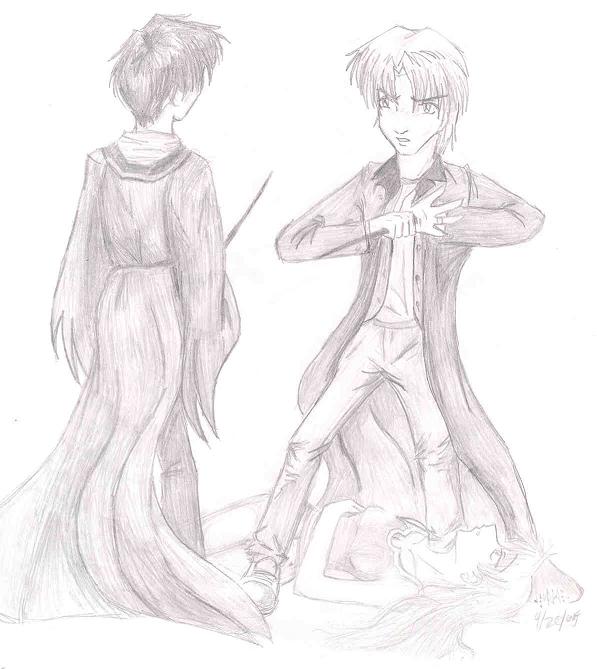 Description
"How pathetic," said a hissing voice above him. "You grieve."
Cyrus looked up to see a cloaked shadow looming over him. He knew who it was at an instant. The same man who killed his mother, and now Ireane. Who made his life a true hell. The Dark Lord Voldemort. His father.
Cyrus felt his heart rage. In the pit of his stomache, a fierey madness stirred, and lept into his fists.
"You killed her!" Cyrus' voice was trembling now, in the midst of his fury. "You killed her!"
Under his dark cloak Voldemort smiled pitilessly at his son. "She was in my path, so I destroyed her," he said cruelly. "I cannot understand how you could be so attatched to a stupid Muggle. They are utterly useless; They do not deserve to live. She even tried to fight back, they must be brainless too."
blah blah...
AHH! Stupid Voldemort bein' mean again!! Ya, Volde has hair...gotta problem?! lol.
General Info
Comments
3
Media
Unspecified
Time Taken
Reference