Feather Demon Designs! Yay!
Feather Demon Designs! Yay!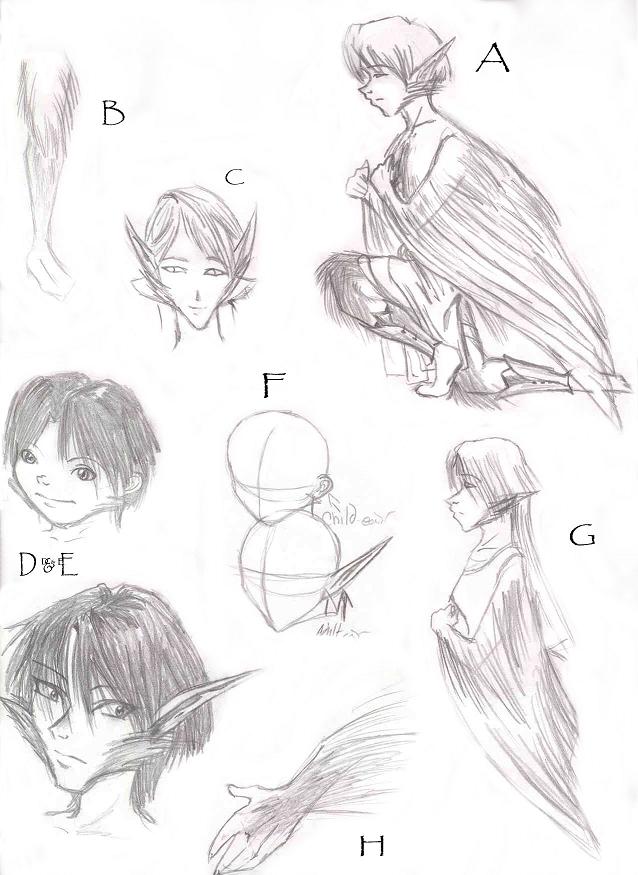 Description
ok, I got off my lazy but and started to make designs for my lovely creatures. awright I'll just get down to the point.
A) profile view of a young male demon, knealing/praying. whtvr.
B) A demon leg, upper has feathers and the lower leg has very few feathers like the little soft ones. the feet have no feathers.
C)shows the Difference between Male and Female facial feathers. Male- turns out horizontal. Female- back and vertical in a sharp point.
D&E) shows child ears are round, and as they age they grow thin and long.
F) same thing as d and e only less pretty XD
G) Profile view of a young female Demon.
H) Shows how the feathers grow out from the hand. little fuzzy feathers nearing the fingers and grow longer up the arm.
uhh plzzz comment!! I really want to know if these creatures are good!!
General Info
Comments
2
Media
Unspecified
Time Taken
Reference