Sparkles
Sparkles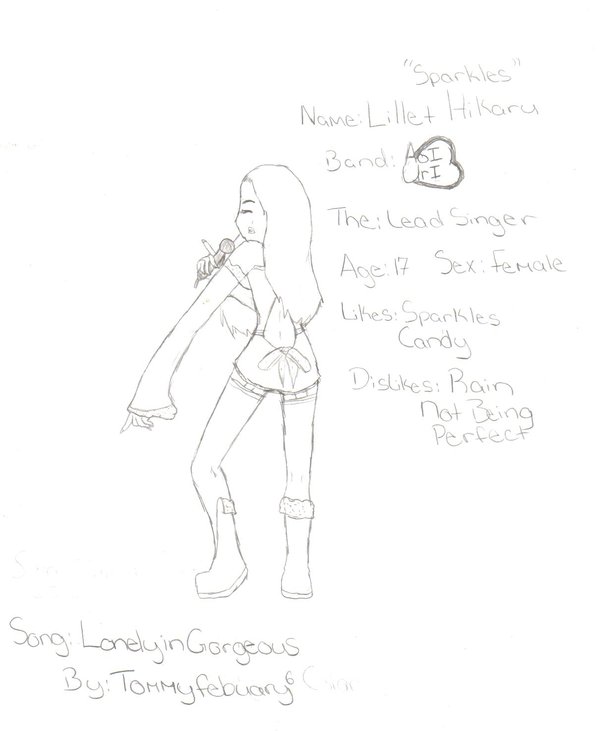 Description
Well I wanted to make a band.. So I am and I did >_>
Just incase you can't read whats on the paper..

"Sparkles"
Name: Lillet Hikaru
Band: Aoi_Uri
The: Lead Singer
Age: 17
Sex: Female
Likes: Sparkles and Candy
Dislikes: Rain and not being perfect


Song: Lonely in Gorgeous
By: Tommy febuary6

The story behind the band name is that I wanted a band name with something blue in it so I thought about it and the first thing that popped up was Melons...Uri so as of right now until i change it, the name is Aoi_Uri, Blue_Melons!!

Time: about 45 mins.