A Little Bit Naked!
A Little Bit Naked!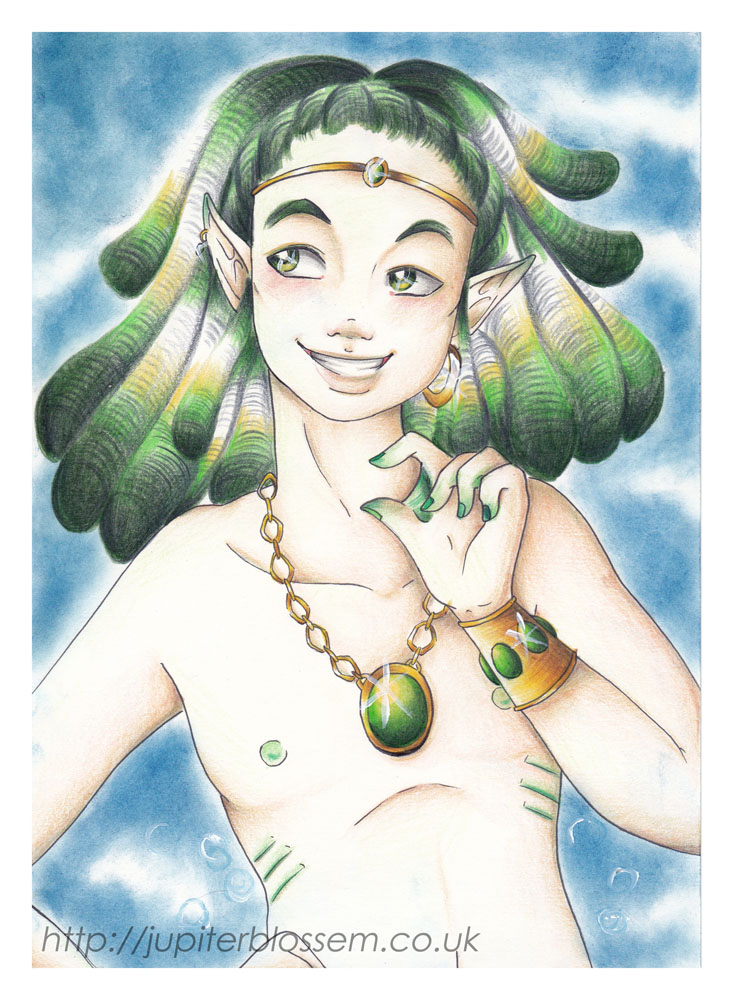 Description
Prince Keke! In my dream, he was actually called KKKKKKKKKKKK, but that's a ridiculous name!

Keke: Nooooo! I want that name! T_T

He's a bit of a nutter, Keke is, much to the dismay of his incredibly serious, uptight parents! He's very uncoordinated too, and despite being only 15, is over 6'1"! He seems to grow and inch a day! O.o Which is why he's all arms and legs!

Despite being Merpeople, the royal family in Keke's part of the sea are always fully dressed! It's illegal to see any part of their body (except the hand, feet and face), but Keke doesn't care, he likes to be naked!
General Info
Comments
0
Media
Colored Pencil / Crayon
Time Taken
4 hours
Reference