Confession
Confession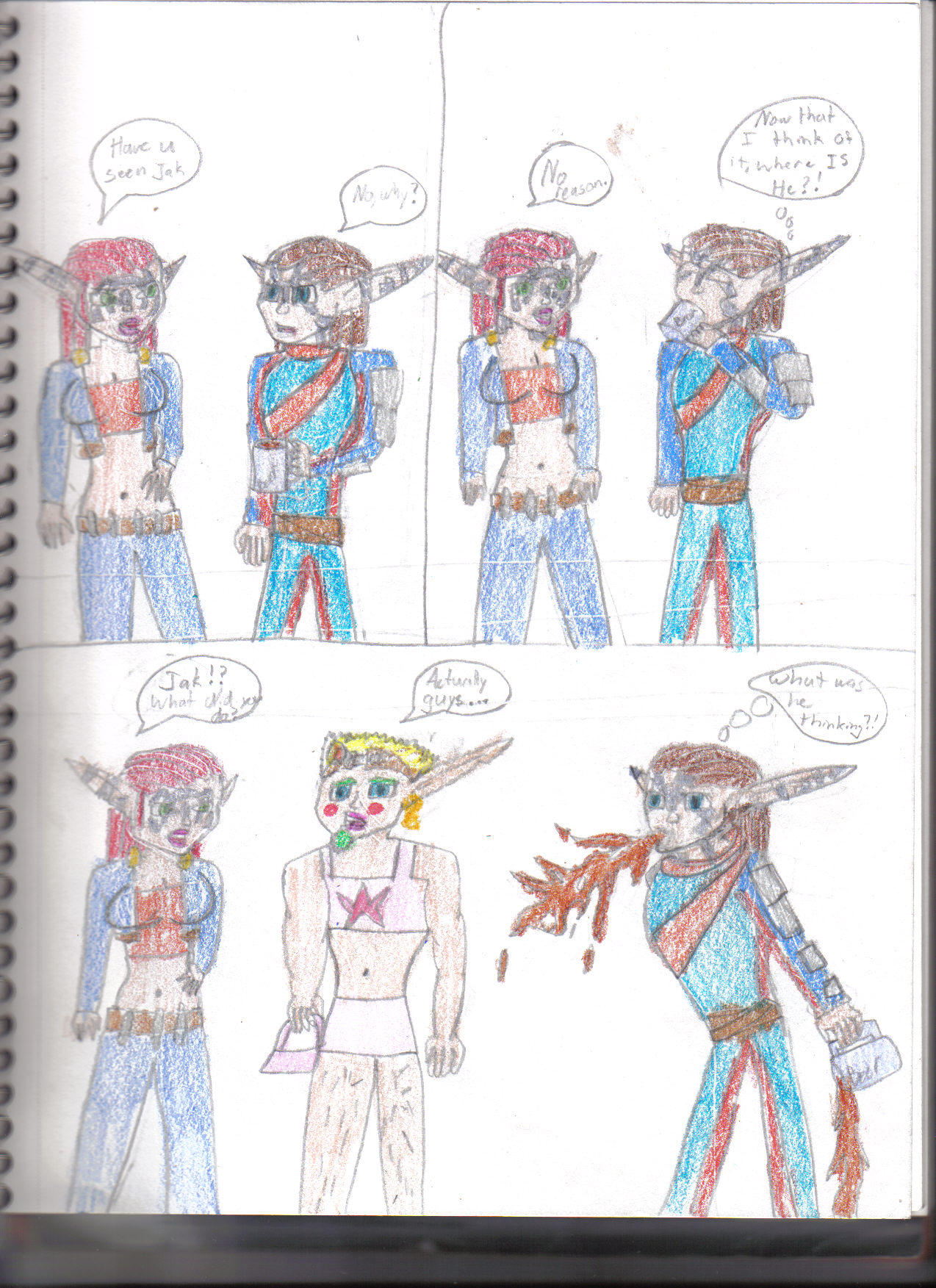 Description
 This is a picture of Jak in a mini skirt and tank top. He tells them the truth. I was laughing as I drew it!! =P In case you can't read my writing:
 
Ashelin:Have you seen Jak?
Torn:No,why?
Ashelin:No reason.
Torn:*in his mind*Now that I think of it,where is he?
Jak*walks in*
Ashelin:Jak,what did you do?
Jak:Actually guys...
Torn:*in his mind*What was he thinking?