Seong Mi-na
Seong Mi-na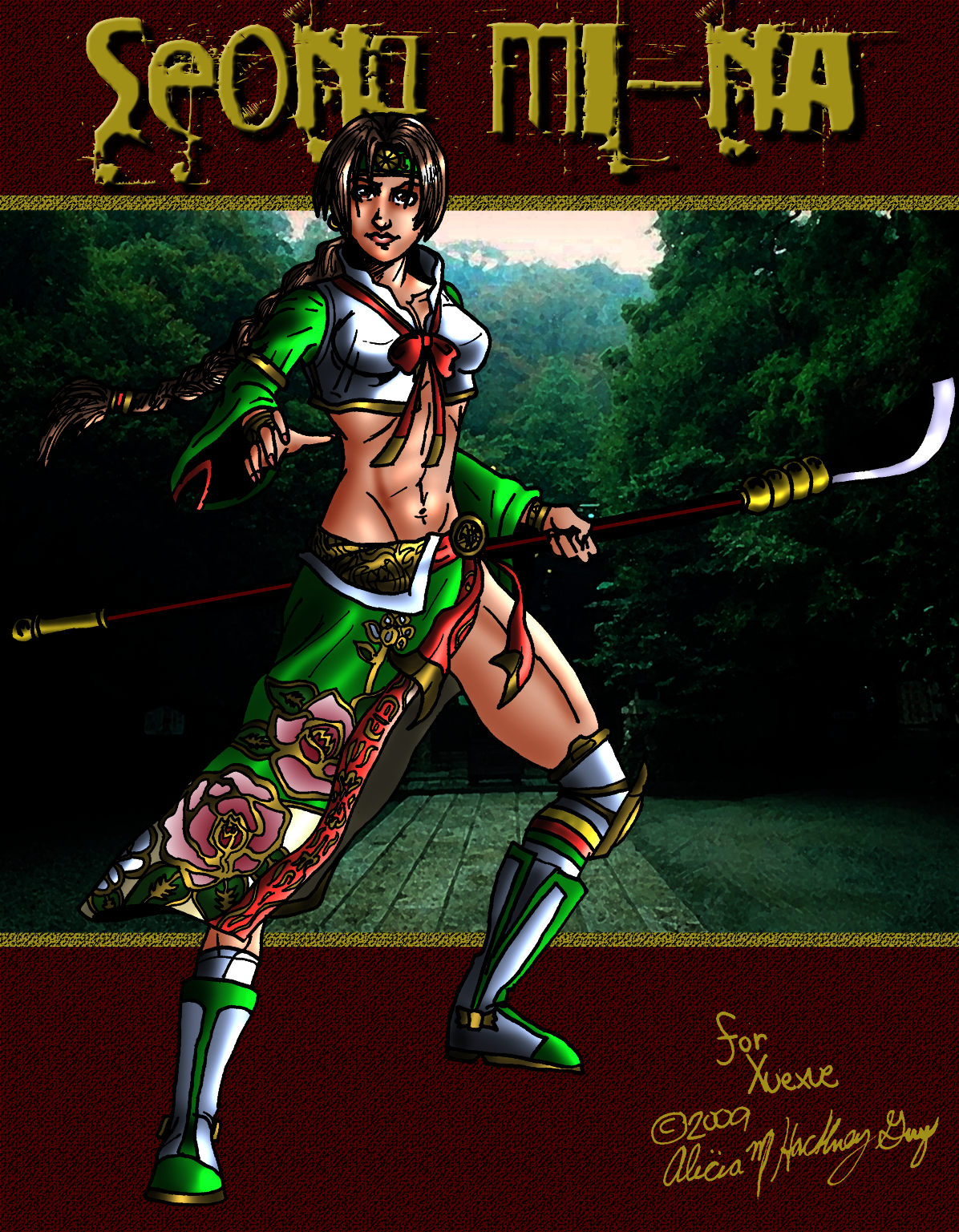 Description
This is my half of the art trade with XueXueYueHua. She drew me the delightfully wicked looking evil Cassandra and in turn I drew her Seong Mi-Na.

This piece took several weeks to complete because I recently got a new full time job that saps a lot of my art time away. So here it is.

Her skirt thingie is REALLY hard to draw/colour.

The background was from a cd of stock photos that I had purchased.