Lenne angel
Lenne angel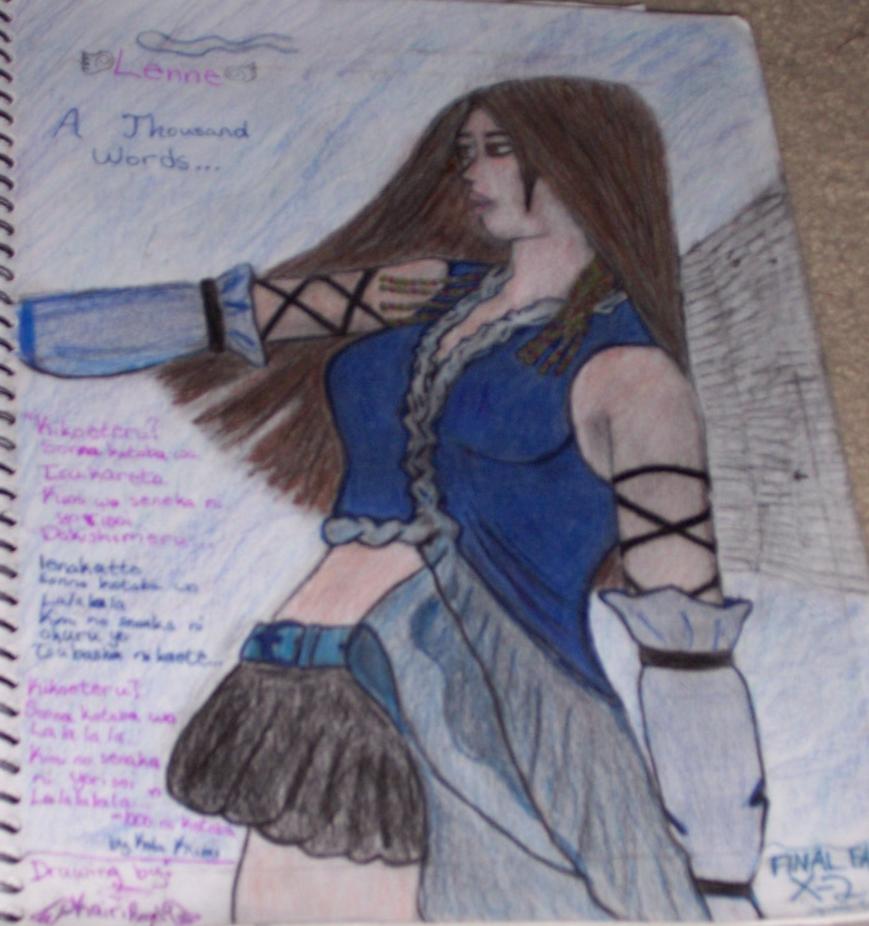 Description
This is another one from my first sketchbook. God its so old..

I rember outlining her chest on the bus and then the kid sitting next to me said that I had a boob complex or something like that. I found it hilarious. XD

I used just about everything on this picture.

Colored pencils, pencils, gel pens, an artistic pencil from art class that I stole and then lost (whoops), markers, just about everything...

The wings weren't exactly what I wanted...it was my art teachers idea that I wanted her to be a bird instead of an angel. D= Thanks Holms.